• ON THIS DAY IN WWF HISTORY (October 17, 1992) – WWF Superstars of Wrestling
On this day in 1992, the World Wrestling Federation aired an episode of their weekly TV show 'WWF Superstars of Wrestling'.
This episode was pre-taped at the Arena in Winnipeg, Manitoba, Canada and featured matches & storyline segments on the road to the 'WWF Survivor Series 1992' PPV.
Here is the card:
Interview w/ The New WWF Champion Bret Hart
Shawn Michaels vs. Steve Gillespie
Tatanka vs. Brian Jewel
WWF Update: About Bret Hart Winning The WWF Title
Big Boss Man vs. Barry Horowitz
WWF Event Center
The British Bulldog vs. Jim Peterson
Survivor Series Report
Money Inc. vs. Jim Powers & Bob St. Laurent
WWF Event Center
Highlights Of Bret Hart Winning The WWF Title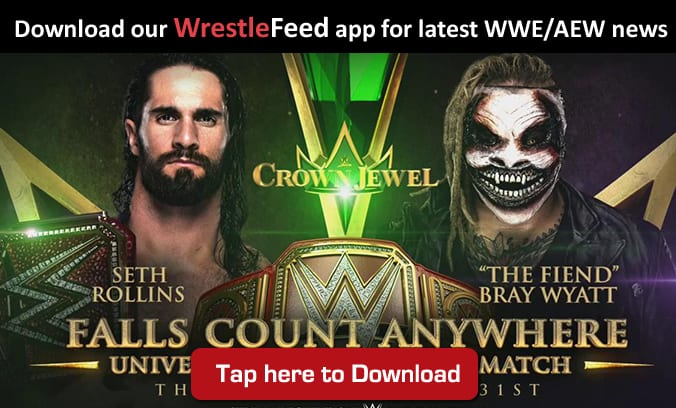 • Brie Bella Tells An Embarrassing Nikki Bella Story Involving $ex Toys
During a recent appearance on A Little Late With Lily Singh, The Bellas Twins talked about their younger brother J.J. and his role in their lives.
Brie went on to tell an embarrassing story involving Nikki and below are the highlights:
Brie: "He's always a part of everything. Like, for example, my sister really needed her birth certificate. I don't even know why. Was it for a passport? She calls my brother and she's like, 'J.J., can you please go into my closet in this drawer, get my birth certificate, and then mail it to me?'
So he goes, this poor kid, and he opens up her top drawer and he was like 'she has to be kidding me.' Am I allowed to say $ex toys? A gazillion $ex toys! He called her and goes, 'Your birth certificate is in here?' and that's where she hides it."
Nikki (on why she hid her passport below her toys):
"Because I was just thinking that if anyone was ever to rob me, no one was going to dig under my sex toys to take my Social Security card and my birth certificate.
I thought it was a great plan, and then – I'm not going to lie – when I got home I remember opening up my drawers like, 'Ew, my brother has seen and touched these.' Like, I'm burning them."
WATCH: New Video Of Alexa Bliss' Hot Buns In Action: