• Brock Lesnar Can 'Sniff Weakness' When He Meets Someone
During a recent interview with 'The Wrestling Outlaws', former TNA/WWE Superstar EC3 spoke about his time in WWE and hanging around Brock Lesnar backstage.
Here's what the former TNA World Heavyweight Champion had to say about Lesnar:
"If you are not afraid of people that can beat you to death. If you have confidence in yourself, he's very approachable. He's also the kind of guy that can sniff weakness, and he probably sniffs a lot of weakness in today's wrestling."
EC3 then also recalled his conversation with Lesnar:
"I've never had a super professional in-ring interaction (with Lesnar), but when he's backstage, I think he's still a part of the old guard – alpha and confident in himself that he knows new guys fear talking to him.
I'm like, 'This guy is there thinking that everybody is afraid of him, so I'm just going to go walk right up to him and start talking to him'. And I walk up to him and I'm like, 'Hey Buddy, how are you? Good to see you!' and then we're talking about his cowboy hat for 10 minutes."
Brock is scheduled to wrestle fellow WWE Ruthless Aggression Era Veteran Bobby Lashley in the co-main event of next week's WWE Crown Jewel 2022 PLE on November 5th.
It will be a rematch from earlier this year, when Lashley took the WWE Championship from Brock at the Royal Rumble, after Paul Heyman turned on Lesnar.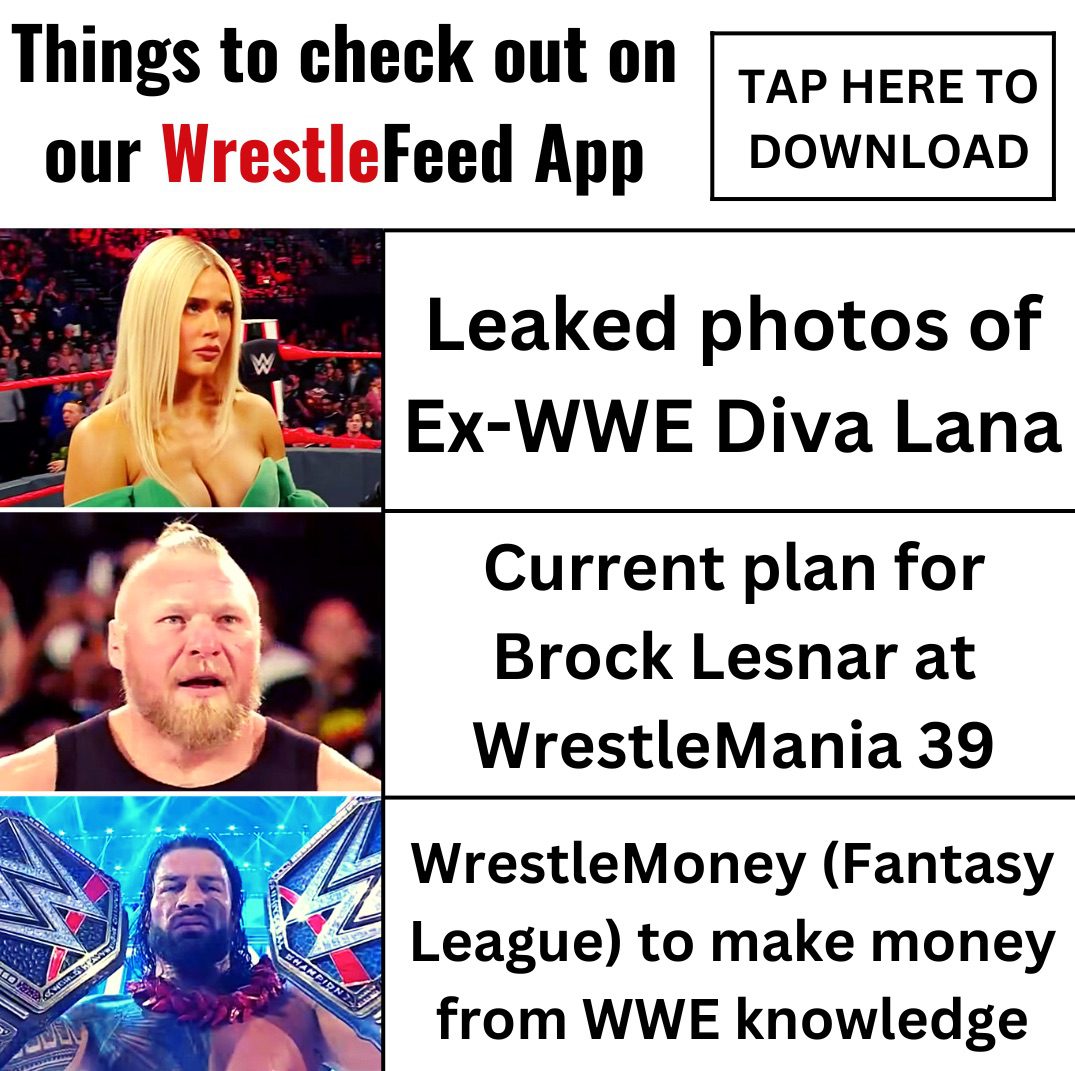 WATCH: Sable's (Brock Lesnar's Wife) Super Hot Buns:
• On This Day In Pro Wrestling History (October 30, 2000) – Old School WWF Celebrity Passed Away
On this day in 2000, we lost Old School WrestleMania Celebrity Steve Allen at the age of 78 due to a ruptured blood vessel caused by chest injuries.
Steve Allen was known as a multi-talent back in the 40s, 50s, 60s, 70s, 80s & 90s, when he worked as a radio host, an actor, a musician, a writer, a composer and a comedian.
Allen was one of the creators of the original "Tonight Show" on NBC in 1954.
He was featured in a backstage segment with The Bolsheviks during the WWF WrestleMania VI pay-per-view in the Skydome of Toronto, Ontario, Canada, where he was playing the piano.
† REST IN PEACE STEVE ALLEN
December 26, 1921 – October 30, 2000