WWE.com posted pics of Brock Lesnar receiving 9 staples in his head following his brutal Hell in a Cell match against The Undertaker. Below is a pic: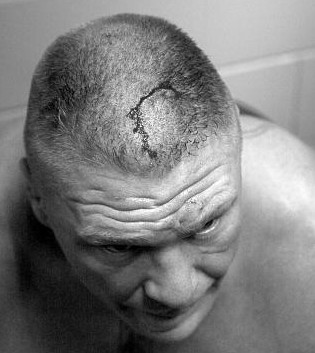 While Lesnar got busted open the hard way at Hell in a Cell 2015, there's a lot of speculation of whether The Undertaker performed a blade job or not.
Also Read: Big Survivor Series 2015 Match Featuring Undertaker? – Click Here.