Let us take a look at the top 8 WWE News & Professional Wrestling stories of the hour:
---
8. Possible General Managers of Raw & SmackDown
After Vince McMahon named Stephanie McMahon & Shane McMahon the commissioners of Raw & SmackDown respectively, he told them to name a General Manager for each brand by the next Raw episode.
We recently noted that WWE might have accidentally revealed Daniel Bryan as the General Manager of SmackDown according to the below screenshot: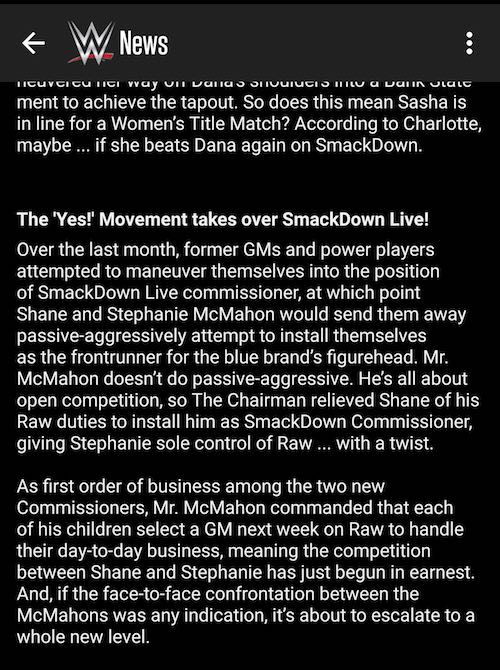 It is being speculated that Stephanie McMahon will name Triple H as the General Manager of Raw and The Game might be making his first appearance on WWE TV this week since his loss at WrestleMania 32.
---
7. Kevin Owens Says He Has Become A Fan Of John Cena
During a recent interview with Asbury Park Press, former Intercontinental Champion Kevin Owens talked about working with John Cena, how he handles fans on Twitter & more. Below are the highlights:
How He Handles Fans On Twitter:
"For every intelligent comment, there's five mind-numbing, head-shaking tweets. I'm just honest. If I write something on Twitter, it's not because somebody told me to tweet that. It's how I feel."
Working With John Cena In 2015:
"Wrestling John Cena was a pretty incredible experience. I've grown to become a huge John Cena fan, if not the wrestler, then certainly the man."
Are you a fan of John Cena? Vote below!