Bruno Sammarino is one of the greatest World Champions in the history of Professional Wrestling.
He held the WWWF World Heavyweight Championship for a combined time of over 11 years in his two reigns as champion.
On August 29th 1987, the World Wrestling Federation held an untelevised house show at the Baltimore Arena in Baltimore, Maryland.
This LIVE event included several matches featuring the 1987 WWF Superstars. It also featured the final match of Sammartino's long professional wrestling career, where he teamed up with "The Immortal" Hulk Hogan.
Below are the results:
– SD Jones defeated Barry Horowitz
– Sika defeated Jerry Allen
– Demolition defeated Chavo Guerrero Sr. & Sam Houston
– WWF Women's Champion Sensational Sherri defeated The Fabulous Moolah
– Butch Reed defeated Superstar Billy Graham
– Tito Santana defeated Hercules
– The Junkyard Dog defeated Kamala by DQ
– Brutus Beefcake wrestled Ted DiBiase to a 20-minute time limit draw
– WWF World Heavyweight Champion Hulk Hogan & Bruno Sammartino defeated King Kong Bundy & One Man Gang
Below is a rare photo of Sammartino with Hogan from this night: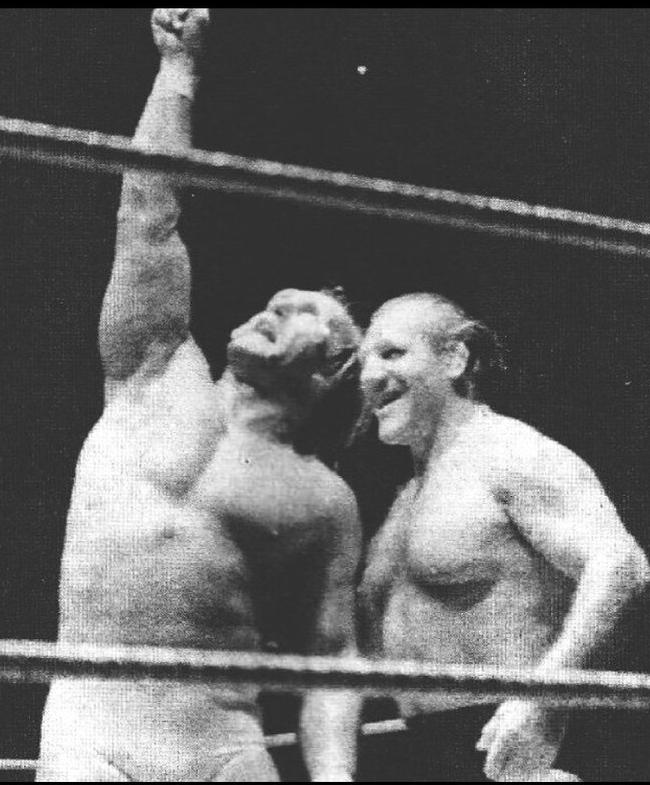 Sammartino was inducted into the WWE Hall of Fame in 2013. He passed away in 2018 at the age of 82 from multiple organ failure due to heart problems.
WATCH: Torrie Wilson Reveals Her Buns In A Bikini (Part 1):