• Chris Jericho Donates $2,500 To Help Fellow WCW Veteran
In interviews with the Chicago Tribune and WGN, Old School WCW Veteran Steve 'Mongo' McMichael revealed that he has been diagnosed with ALS (Amyotrophic Lateral Sclerosis), also known as Lou Gehrig's disease.
ALS is a neurodegenerative neuromuscular disease and eventually causes paralysis and early death, usually from respiratory failure, so please include McMichael in your prayers.
Here's what the SuperBowl XX champion had to say:
"I promise you, this epitaph that I'm going to have on me now? This ain't ever how I envisioned this was going to end.
I want everybody to realize why they're no longer going to see me around. I thought I was ready for anything, but man, this will sneak up on you like a cheap-shotting Green Bay Packer.
I'm not going to be out in the public any more, you're not going to see me out doing appearances, hell I can't even sign my name any more, and everybody's going to be speculating, 'Where's McMichael, what's wrong with him?'
I'm here to tell everyone I've been diagnosed with ALS, Lou Gehrig's Disease, so I'm not going to be a public figure any more."
Here's a recent photo of McMichael: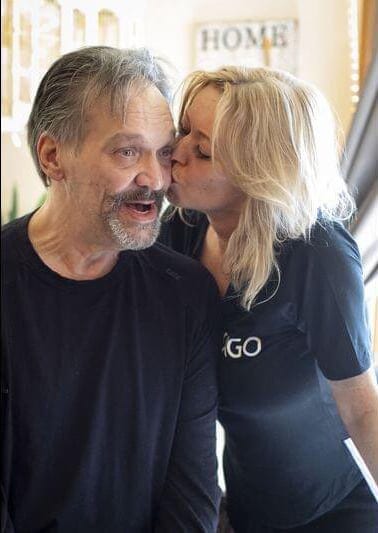 McMichael's friends have set up a Go Fund Me page for him to cover the medical costs. A goal of $100,000 was set and over $78,000 have been raised as of this writing, with the top donor being fellow WCW Veteran Chris Jericho, who donated $2,500.
This isn't the first time that Jericho has donated money to help a fellow wrestler. He has donated many times before.
McMichael is paralyzed from the shoulders down and his wife Misty takes care of all his needs. He's still able to walk right now, but sadly he'll be confined to a wheelchair soon.
WATCH: Vince McMahon Hugs Dominik Mysterio & Praises Him:
You can download our official WrestleFeed mobile app to check out more Wrestling news & Divas content. Tap here to download.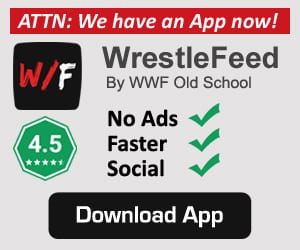 • Old School Wrestling Veteran Celebrates His Birthday
Old School Wrestling Veteran Lance Von Erich (Real name: William Vaughan) celebrates his 61st birthday today.
After wrestling for Don Owen's Pacific Northwest "Portland Wrestling" territory in 1984 & 1985, Vaughan was brought to World Class Championship Wrestling in Dallas, Texas by promoter Fritz Von Erich to become a (kayfabe) Von Erich.
They explained to the WCCW fans that Lance was the son of Fritz Von Erich's (kayfabe) brother Waldo Von Erich.
Vaughan left the Dallas territory in 1987 and continued to wrestle on the indies, as well as internationally, touring several countries such as India, South Africa & Malaysia.
HAPPY BIRTHDAY LANCE VON ERICH!