• ON THIS DAY IN WWF HISTORY (June 2, 1997) – WWF Monday Night RAW
On this day in 1997, the World Wrestling Federation aired another episode of their weekly TV show 'WWF Monday Night RAW'.
It was broadcasted from the Huntington Civic Center in Huntington, West Virginia and featured matches, interviews & storyline segments on the road to the 'WWF King of the Ring 1997' PPV.
Here's the card:
1. Faarooq vs. Ahmed Johnson
2. Owen Hart vs. Bob Holly
3. Goldust vs. Hunter Hearst Helmsley
4. The Legion of Doom vs. Steve Austin & Shawn Michaels
5. Mankind vs. Savio Vega
6. The Undertaker vs. Sid Vicious
• Old School WWF Jobber Of The Day: Chris Evans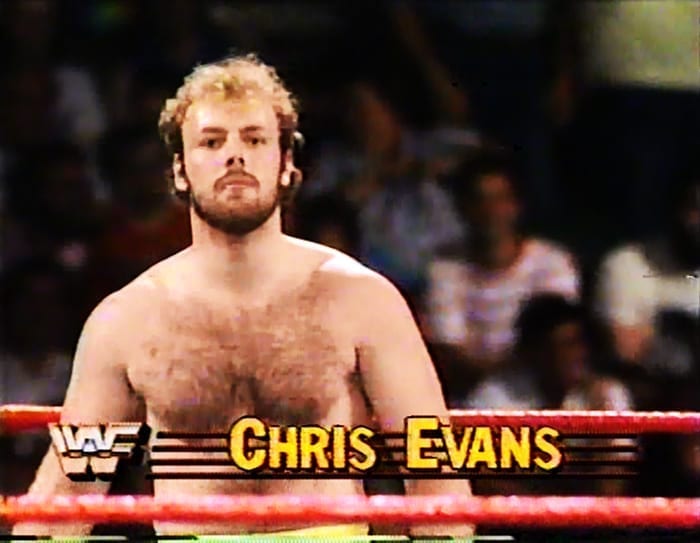 • "Chris Jericho isn't a top 5 heel of all time" – Former WCW President Eric Bischoff
During a recent edition of 83 Weeks podcast, former WCW President Eric Bischoff talked about Chris Jericho.
Below are the highlights:
On if Jericho is a top 5 heel of all time:
"I don't think so. I love Chris Jericho and his work, but I wouldn't put him in the top 5 heels.
Here's the disadvantage Chris has in terms of his legacy and being compared to people: the peak of Jericho's career is behind him. Just like the peak of Hulk Hogan's career was in the 80's, doesn't mean he wasn't viable in the 90's, but the very peak of Chris' career was in WWE.
That doesn't mean the characters he's reinvented hasn't allowed him to sustain his relevance, but its going to be hard for Jericho to be remembered for something bigger than the star he was in WWE when he was surrounded by guys like The Rock, John Cena, Randy Orton, whose star was just as big as his.
He certainly deserves a lot of credit for being able to reinvent himself and remain relevant but I don't know if that in itself will put him on that same pedestal with guys like The Rock, Cena and Orton who were really his peers at the peak of his career."
On if Jericho leaving WWE to go to AEW can be compared to Hulk Hogan leaving WWF to go to WCW:
"I think for a lot of reasons yeah. He's the name, Jericho started making a name for himself before he came to WCW, I think WCW put Jericho on the map. Once he was on the map he decided to take over a small country in WWE and became an even bigger star than he was in WCW.
Could Jericho move the same business to business needles that Hogan did? I don't think so in fairness. But the difference between what Jericho brought to the table with AEW and Hogan with WCW, there's not a lot of daylight.
When Hogan left WWF and came to WCW, it was a big deal, I don't think that same 'OMG' factor was necessarily there, it was close [with Jericho joining AEW]."
On if he can watch WWE & AEW shows without fans in attendance:
"The sooner WWE and AEW can get you to forget the last three months existed, the better off they're going to be.
This is horrible. This is a horrible time. For me, it's impossible to watch. I would rather go beat my head on the bumper of my truck than to watch 15 minutes of wrestling in front of no crowd."