In the main event of last week's AEW Dynamite, The Pinnacle (MJF, Shawn Spears, Wardlow, and FTR) defeated The Inner Circle (Chris Jericho, Sammy Guevara, Jake Hager, Santana and Ortiz) in a "Blood & Guts" match.
MJF & Jericho were fighting on top of the cage and MJF threatening to push Jericho off the top of the cage, and that's when the other Inner Circle members surrendered to end the match.
After the match, MJF pushed Jericho off the top of the cage anyway. Jericho went down and landed on a gimmicked floor.
You can watch the ending below:
Some fans thought that this bump off the top of the cage didn't look good and that AEW's production crew should've done a better job with their camera angles (as it was very obvious that it was a gimmicked floor).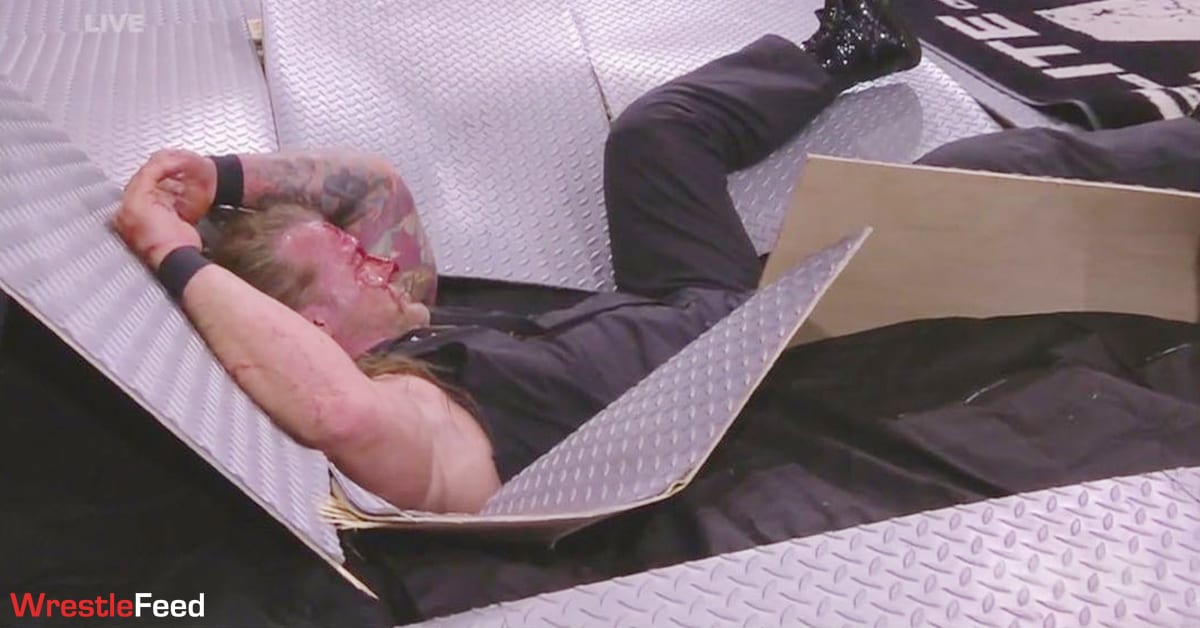 Former NXT Women's Tag Team Champion Shotzi Blackheart took a shot at this bump by posting a GIF of a girl landing comfortably on a bed (which looks very similar to how Jericho landed).
You can check out her tweet below:
— Shotzi Blackheart (@ShotziWWE) May 6, 2021
During the latest episode of Talk Is Jericho podcast, Chris Jericho opened up about this bump, how the floor was gimmicked and the criticism.
Here's what Jericho said:
"I'll be honest with you, I was really, really nervous about this all day long. We thought it was the best way to go for the finish, and I'm not about taking crazy bumps like that, but it was the perfect way to continue the story.
So a few weeks prior, a month prior, six weeks prior, kind of came up with the idea along with Tony [Khan] and MJF and said, 'Well, what do we have to do to make this happen?' Now obviously, here's the thing, when you're doing kind of a live stunt show, which is what wrestling is.
People use the word 'fake.' That's a word that's very, very unacceptable because that's not something that's ever the case. Obviously, we're telling a story, and we know what's going to happen to a certain extent, but it is also a live show with a live element to it.
We've seen instances where stunts do go wrong, where they go very wrong. I mean, all you have to do is just think about Owen Hart to think about a stunt that went wrong live. There is no second take. There is no camera angle take. It's live, and I think that's something that's very unique about pro wrestling.
We decided to figure out a way to do this this fall, and of course, the idea was to kind of 'gimmick' the stage, as we call it, where you fall off the cage and go through it, but how exactly do you do that?
*Go to the NEXT page to continue reading this article