• On This Day In Pro Wrestling History (October 25, 1976) – WWWF MSG House Show
On this day in Pro Wrestling history on October 25, 1976, the World Wide Wrestling Federation held a televised house show in the world's most famous arena, Madison Square Garden in New York City, New York.
The results can be found here:
– Manuel Soto defeated Johnny Rodz
– Pete Sanchez wrestled Kevin Sullivan to a draw
– Victor Rivera defeated Baron Mikel Scicluna
– Tor Kamata defeated Jose Gonzales
– Bobo Brazil defeated Gashouse Gilbert
– 3 Out Of 5 Falls: Andre The Giant, Billy White Wolf & Chief Jay Strongbow defeated Bruiser Brody, Executioner #1 & Executioner #2
– Ivan Putski defeated Stan Hansen by DQ
– WWWF World Heavyweight Title: Bruno Sammartino (c) defeated Nikolai Volkoff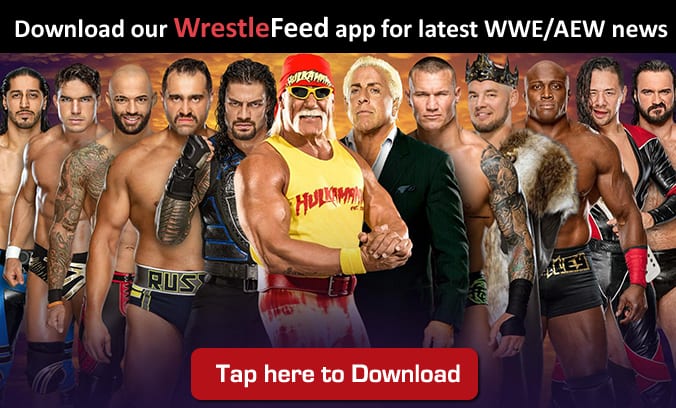 • Chris Jericho Reacts To Seth Rollins Calling AEW "Minor League"
During a recent Q&A session at the Fandemic convention in Houston, Texas, Universal Champion Seth Rollins was asked about a possible match with AEW wrestler Kenny Omega.
Below is what Rollins replied:
"When Kenny's done playing in the minor leagues over there [AEW], then he can come and work at the absolute top professional wrestling company in the world, in front of the most people, and make the most money, and have the biggest matches, which is with me at WrestleMania."
You can watch it below:
AEW World Champion Chris Jericho addressed these comments on the Wrestling Daft podcast and below is what Y2J said:
"NXT is still the minor league. Those guys are still unknown performers, it's not a competition to us and I knew we'd win because we have more star power.
When you look at the end of our first week of TV who was out there at the end? Chris Jericho – we know him! Dustin Rhodes – we know him! Jon Moxley – we know him, he used to be another name and but we know who that is.
Jim Ross is commentating – I know that guy!"
Also Read: Jim Ross Comments On Seth Rollins Calling AEW 'Minor League' – "Maybe someday he'll be as over as his girlfriend"