• Old School ECW Legend Celebrates His Birthday
Old School ECW Legend "The Franchise" Shane Douglas (Real name: Troy Martin) celebrates his 55th birthday today.
Shane's biggest moment came in 1994 when he turned down the NWA World Heavyweight Championship, that he had just won in a tournament final. That was the night NWA Eastern Championship Wrestling turned into Extreme Championship Wrestling.
He wrestled for them from 1993 until 1995 and from 1996 till 1999, but also worked for the World Wrestling Federation (1986, 1990-1991 & 1995), World Championship Wrestling (89-90, 92-93 & 99-01) and Total Nonstop Action (2003-2007).
During his 1995 WWF stint, he received a teacher gimmick and was called 'Dean Douglas'.
HAPPY BIRTHDAY SHANE DOUGLAS!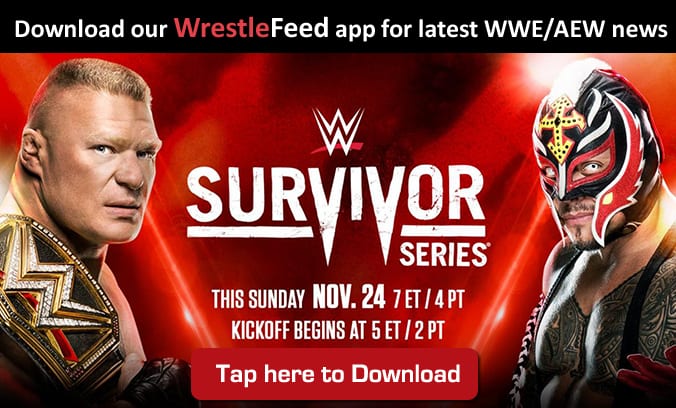 • CM Punk On If He's Concerned About Upsetting WWE With His Comments On WWE Backstage
As seen on this week's episode of WWE Backstage on FS1, CM Punk said that the "Big Dog" segment with King Corbin on last week's SmackDown was garbage and that the blue Universal Championship title belt looks stupid.
Also, Punk called Seth Rollins a fool.
During a recent appearance on The Herd with Colin Cowherd, Punk was asked if he's concerned about upsetting WWE with his comments on the show.
Below is what Punk said:
"I'm not concerned about it, I think honestly that's the appeal of the job. We're (FOX) going to pay you and come here and be an analyst, and you get to critique the old place you work at. I'm not here to play a spoiler, and I'm not here to pour gasoline or anything and set everything on fire.
I think deep down I loved pro wrestling as a kid and I think it can be better. I always voiced my concerns and criticisms while I worked there, and now I don't work there and now I can't get in trouble for it.
Let people breathe, let people be themselves, let people be less scripted. If everyone is speaking from one voice and one person's writing the script and the dialogue's all the same from one person, then it's one voice. Imagine every quarterback in the NFL running the same play every Sunday and every Thursday."
Also Read: 5 Potential Opponents For CM Punk If He Returns To The Ring