• Cody Rhodes & The Young Bucks React To Rumors Of AEW EVPs Not Being On Speaking Terms
There are rumors going on that AEW's Executive Vice Presidents (Cody Rhodes, Kenny Omega and The Young Bucks) aren't on speaking terms anymore.
PWTorch's Wade Keller and PWNet's Jason Powell had the following conversation about these rumors:
Keller:
"There's gonna be a book written someday by some of these EVP's or someone else closely observing and we're gonna learn about a lot of dysfunction.
We're gonna learn what a very short honeymoon period there was between certain key people in the company, who aren't even talking to each other anymore. I think we're gonna find that out.
I know there are people in other wrestling companies saying The Bucks and Cody and Kenny it's not gonna be long at all before they want to have nothing to do with each other. The honeymoon period is going to be short. It seems like it is.
It seems like there's some disengagement and people going off into their own that is showing up in certain ways."
Powell:
"If that is not happening, they need to clear up that misconception. I do think it's happening. There's a would-be difference maker who could go there that has that opinion that there's all this in-fighting and this person for that reason is hesitant to go there."
The Young Bucks (who are currently the AEW World Tag Team Champions) mocked these rumors by posting a new bio on Twitter and they wrote the following in the bio:
"Currently not on speaking terms."
Cody Rhodes went on to retweet their new bio tweet after this.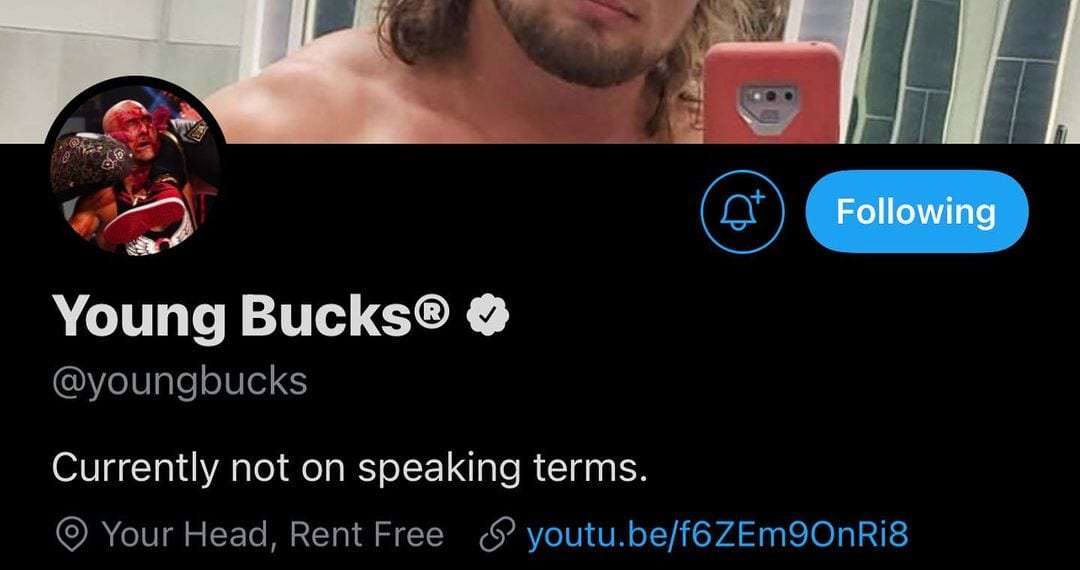 Also Read: Former WWE United States Champion Recently Negotiated With AEW
WATCH: Revealing Shots Of Brandi Rhodes (Cody Rhodes' Wife):
• ON THIS DAY IN WRESTLING HISTORY (May 15, 1999) – Memphis Power Pro Wrestling
On this day in 1999, 'Memphis Power Pro Wrestling' aired an episode of their weekly TV show.
This promotion was the official successor of the USWA (fka CWA) in Memphis, and also functioned as a developmental promotion for the World Wrestling Federation.
The card can be found below:
– Glen Kulka & JR Smooth (Rikishi) vs. Bulldog Raines & Ken Raper
– Kurt Angle vs. Derrick King
– Kris "Dragon" Kanonball (Carl Oullette) Promo
– Kid Wicked vs. Mick Tierney
– Vic Grimes vs. Steve Bradley
– Interviews: Vic Grimes, Bulldog Raines, JR Smooth, Glen Kulka, Derrick King, Nicole Bass, Mick Tierney, Steve Bradley, Brandon Baxter and Kid Wicked