• Conor McGregor Indirectly Confirms Using Steroids
Ever since he broke his leg last year during his 3rd fight against Dustin Poirier, former 2-division UFC Champion Conor McGregor has been training hard in the gym.
He has put on a lot of muscle mass and recently teased joining the UFC's Welterweight Division (170 lbs), where he has competed before.
You can check out his recent photo below: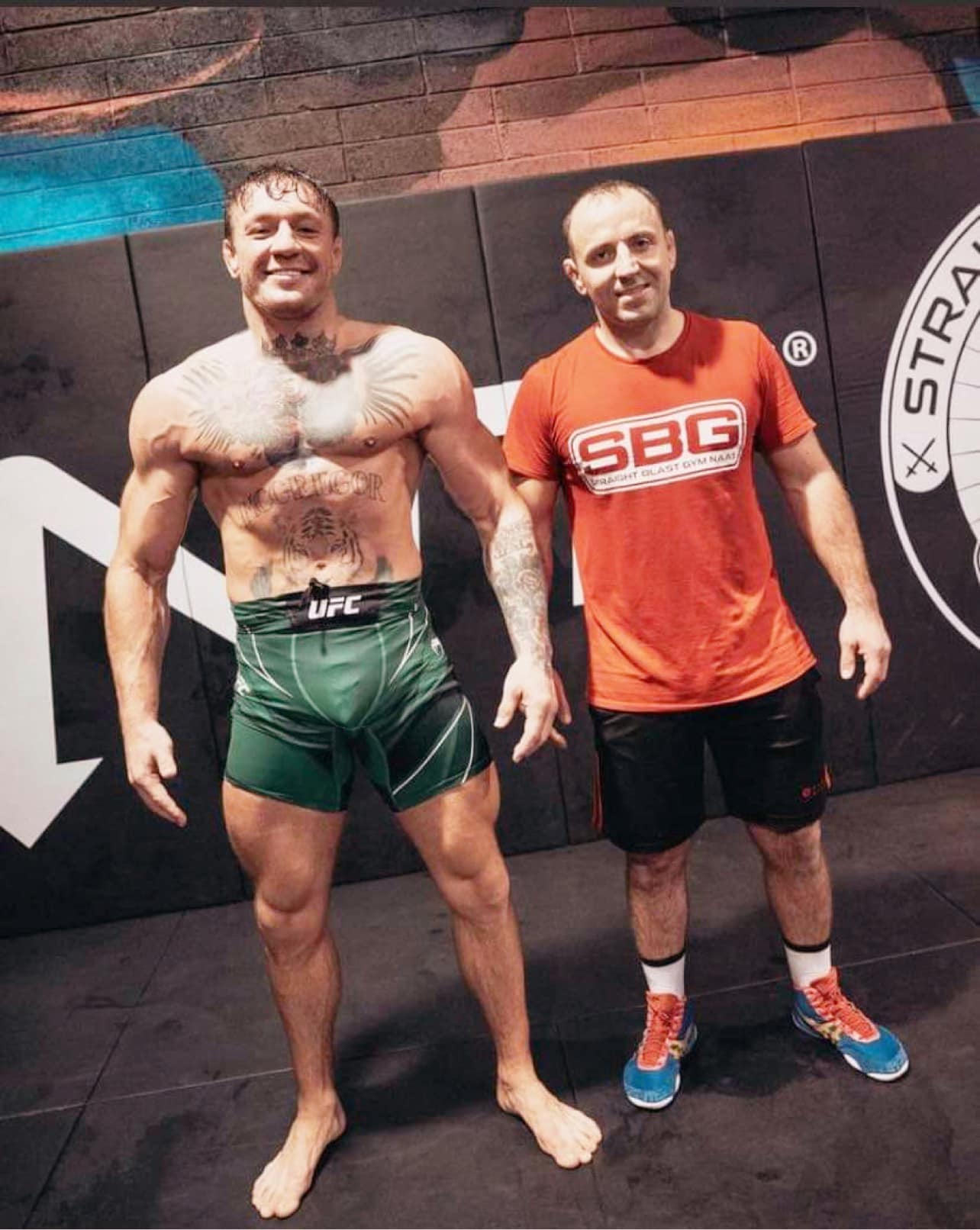 Many fans and fitness industry experts have speculated that McGregor has used PEDs to achieve his above shown physique, as it's a high possibility that he was medically prescribed some stuff by the doctors to heal from his injury, and he made the most of it by working out hard and eating right.
It looks like McGregor indirectly confirmed PED use when he tweeted the following about his UFC status:
"I am clear for (drug) testing in February. I will complete my two tests per USADA and we are booking a fight."
Below is how fans reacted to Conor's return announcement:
"Clear for testing? Why do you need to be cleared to test. Sounds like you're trying to clear out whatever it is you have in your blood. Clearing that Growth Hormone out of your system hey? I bet that GH helped you heal that bone."
"So that means you have finished your cycle and doing PCT for 4-6 weeks with an additional month to clear from your system 😂"
"Can you clarify clear for testing? Did you need to take something non-USADA approved for the leg recovery? Similar to Anderson Silva? Or??"
"He's literally just admitted to being on roids, no surprise looking at his physique."
"He could be clear for testing tomorrow if he wasn't waiting for his cycle off, right?"
"I'm off my cycle in February and want to book a fight asap while the benefits are still in my system."
"Clear of Tren in Feb, all chicken and broccoli now boys. Just basic stuff."
"Conor said he's too Anabolic for USADA at this moment. 😂😂 💉💉"
"Does it take that long for Coke to get out of the body?"
"How bout we test him rn. Just saying. Why in February?"
"The company's biggest asset snapped his leg in half. Why wouldn't they let him juice to heal up and then begin testing him once he's healed? This is the fight BUSINESS."
"Y'all realize he was prob on roids for the movie, correct? All those marvel dudes are on rocket fuel."
"He's been on gear and will only make himself available for testing once all the proof is gone 😂"
"Does a bunch of gear and then jumps back into testing pool lmfao. This is ridiculous."
Conor McGregor submitting his urine sample to USADA: pic.twitter.com/OB3M7bqBOC

— Out Of Context MMA (@oocmma) November 24, 2022
Also Read: Conor McGregor Says He Doesn't Know Who AEW World Champion MJF Is, MJF Fires Back
WATCH: Former WWE Diva Nidia Strips Torrie Wilson:
• On This Day In Pro Wrestling History (November 24, 1988) – WWF Survivor Series 1988
On this day in Pro Wrestling history on November 24, 1988, the World Wrestling Federation aired 'WWF Survivor Series 1988' LIVE on PPV from the Richfield Coliseum in Richfield Township, Ohio.
The pay-per-view had the tagline "Teams of Five Strive to Survive".
This was the 2nd annual 'Survivor Series' event since it started in 1987.
Here are the results:
Survivor Series elimination match: The Blue Blazer, Brutus Beefcake, Jim Brunzell, Sam Houston & The Ultimate Warrior defeated The Honky Tonk Man, Ron Bass, Dangerous Danny Davis, Bad News Brown & Greg Valentine
Survivor Series tag team elimination match: The Powers of Pain, The Rockers, The British Bulldogs, The Hart Foundation & The Young Stallions defeated Demolition, The Brain Busters, The Bolsheviks, The Fabulous Rougeaus & The Conquistadors
Survivor Series elimination match: André the Giant, Dino Bravo, Mr. Perfect, Rick Rude & Harley Race defeated Jake Roberts, Jim Duggan, Ken Patera, Scott Casey & Tito Santana
Survivor Series elimination match: Hercules, Hillbilly Jim, Koko B. Ware, Hulk Hogan & Randy Savage defeated Akeem, Big Boss Man, Haku, The Red Rooster & Ted DiBiase