• Former Hardcore Champion To Seek DDP's Help After Recent Incident
At a recent Blitzkrieg Pro Wrestling show in Enfield, CT, former WWF Hardcore Champion Justin Credible appeared drunk at the show and got called out by other wrestlers for ruining their show.
One wrestler called Credible a disgrace and told him to get the hell out of the ring. You can watch this incident below:
Credible posted a video regarding this and noted that he would be seeking help from WWE Hall of Famer Diamond Dallas Page.
You can watch it below:
• DMV Having Issues With Enzo Amore's Sexually Suggestive Signature
DMV is having issues with WWE Cruiserweight Champion Enzo Amore's sexually suggestive signature. While Enzo said the signature looks like an E & A to him, but it also looks like genitalia.
You can check it out below: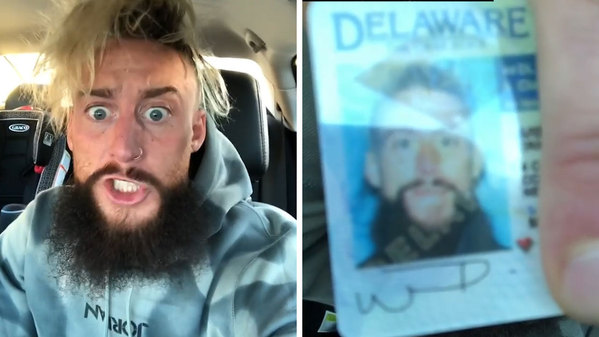 Below is what Enzo said about this:
"I got issues with the state of Delaware. My phone has been ringing off the d**n hook, and I've been hitting the F-U button on the side of the it, sending them things straight to voicemail, because I know who it is.
It's the State of Delaware, and I know what they want. They want me to get a new signature on my license, because my current signature is unacceptable. Gotta get a new picture, the whole nine.
So I'm walking in there with a great hairstyle, and a great attitude, because I represent myself in court, in life, and in the DMV. And I always win, because I'm the realest champ in the room. And there ain't no way the state of Delaware is gonna tell me how to sign my own license!"