Let us take a look at the top 5 stories of the hour from the world of Professional Wrestling:
5. Matt Hardy Badly Injured At WrestleCade IV Event
At the WrestleCade IV event, GFW Owner Jeff Jarrett defeated Matt Hardy to become the new WrestleCade Heavyweight Champion. During the ending moments of the match, Jarrett hit Hardy with his Guitar but it didn't break, instead Hardy's head got busted open real bad. Below is a pic: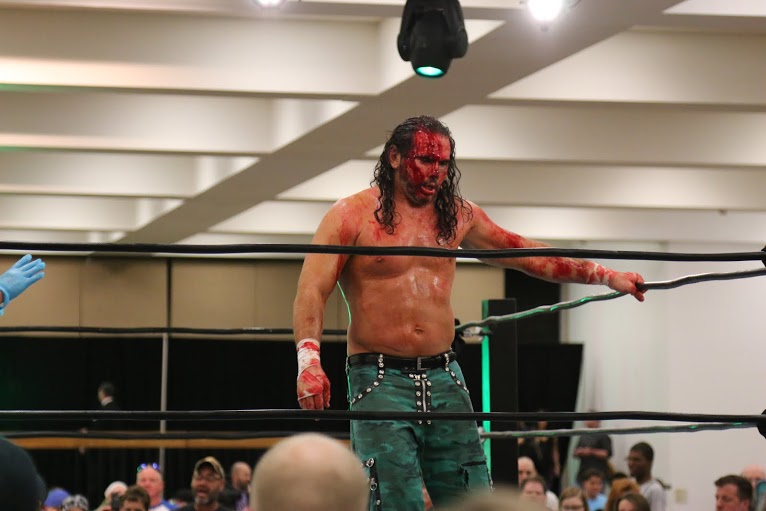 Matt Hardy was hospitalized and received 38 stitches. Below is what Hardy had to say about the incident:
"Thanks for all your concern, SMF. Staying overnight at the hospital for observation. Gotta take care of my brain."
It looks like WrestleCade & Jarrett's Global Force Wrestling has some kind of relationship as GFW was heavily promoted at the event.