• Old School Wrestling Legend Celebrates His Birthday
Old School Puroresu Legend Antonio Inoki (Real name: Kanji Inoki) celebrates his 77th birthday today.
During his career from 1972 till 1998, Inoki wrestled for several companies such as his own promotion New Japan Pro-Wrestling, the World Wrestling Federation, and even Ted Turner's World Championship Wrestling.
The NJPW founder & former NJPW promoter was inducted into the WWE Hall of Fame in 2010 by fellow old school wrestling legend Stan Hansen.
After he sold the New Japan promotion in 2005, it slowly ended up losing all its glory and turned into pretty much just another (in this case international) random, generic indy promotion, totally different from the great traditional company that it used to be.
HAPPY BIRTHDAY ANTONIO INOKI!
• Eric Bischoff Says Dave Meltzer Is "Herpes" To Wrestling, Not "Cancer"
Dave Meltzer of the Wrestling Observer recently revealed that WWE officials are planning to do John Cena vs. Elias at WrestleMania 36 and called it a disappointment.
SmackDown Superstar King Corbin went on to like an Instagram post calling out Meltzer for spreading negativity and then went on to call Meltzer "cancer to the wrestling industry".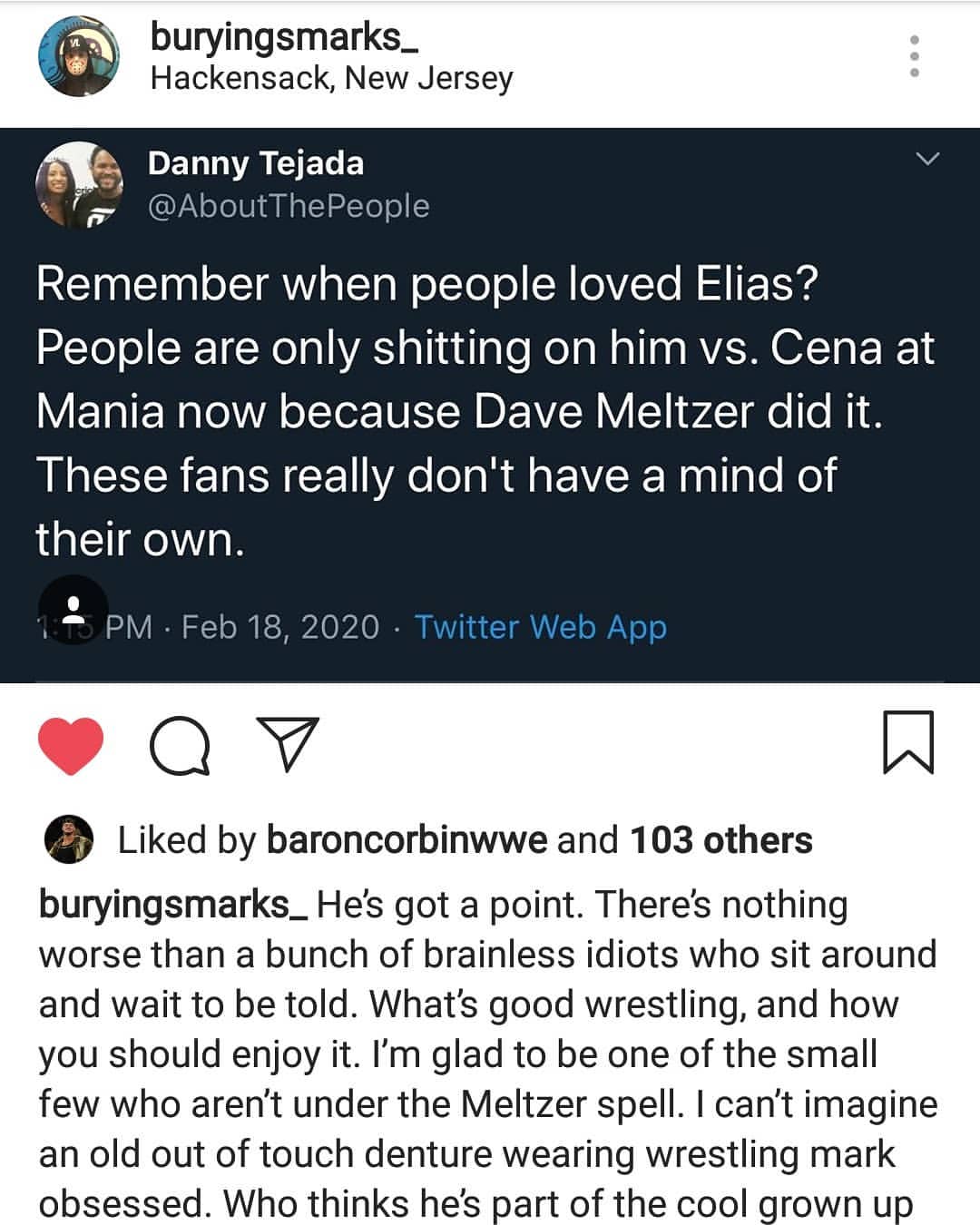 Below is what Corbin commented:
"People need to realize that he's cancer to the entire wrestling industry not just WWE. He inspired hatred to anything and everything he doesn't like or agree with.
For example I may not like a band and that's fine. But what separates us is I don't have to continually bash them online or work to get others to hate them as well. I don't have the time or energy to be that negative of a person."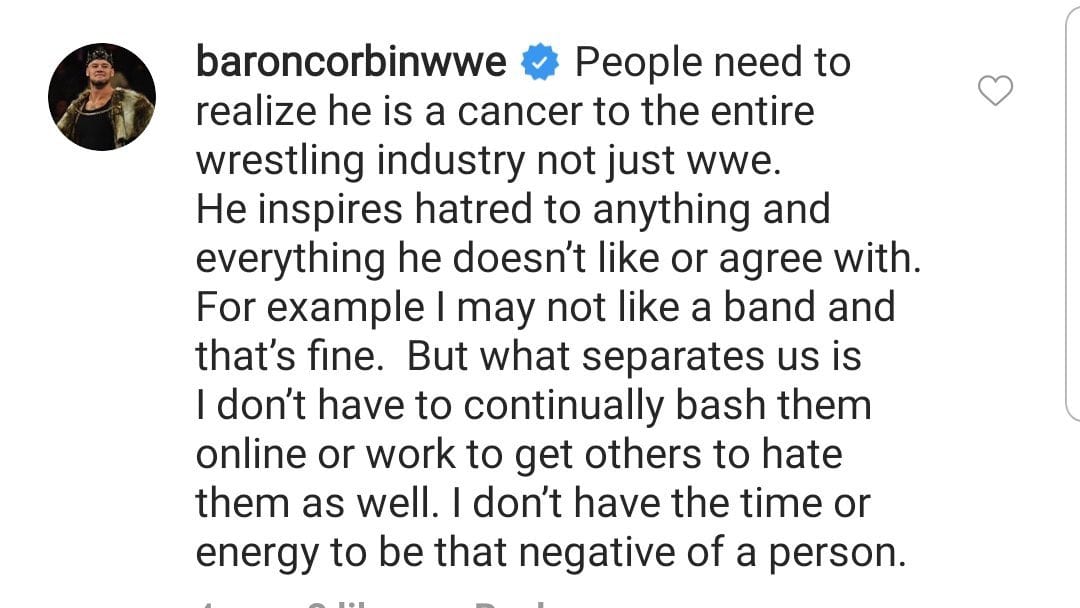 This led to former WCW President Eric Bischoff posting the following on Twitter:
"Cancer is too strong of a word. He's not that much of a threat. More like herpes."
Cancer is too strong of a word. He's not that much of a threat. More like herpes. https://t.co/e8yEmnCsqK

— Eric Bischoff (@EBischoff) February 19, 2020
WATCH: Nikki Bella Shows Off Her Bare Buns: