This is part 2 of our Extreme Rules 2022 live coverage (part 1 is here).
Up next is an Extreme Rules Match for the SmackDown Women's Championship. Ronda Rousey makes her way out first, followed by the champion – Liv Morgan.
Liv is the only woman in the whole world to hold two victories over Ronda, but she's still the underdog heading into this match.
Rousey is dominating Morgan, but Liv comes back into the match by spraying a Fire Extinguisher in Rousey's face.
Ronda is now assaulting Liv with Liv's own baseball bat. Fans are chanting "We Want Tables".
Rousey uses her Judo Black Belt to assault Liv and is also trying to injure her leg with the baseball bat.
Liv brings a Table into the ring and Ronda is smashing Liv's face on the table, which has been set up in the corner.
Morgan puts Rousey through a Table with a Senton! Liv goes for the cover, but Ronda kicks out and locks in the Armbar immediately!
Liv is trying to pick up Ronda with the Armbar locked-in, but she can't completely.
Rousey modifies the hold and chokes out Morgan to win the match and the Title!
Ronda Rousey def. Liv Morgan (c) in an Extreme Rules Match to win the SmackDown Women's Championship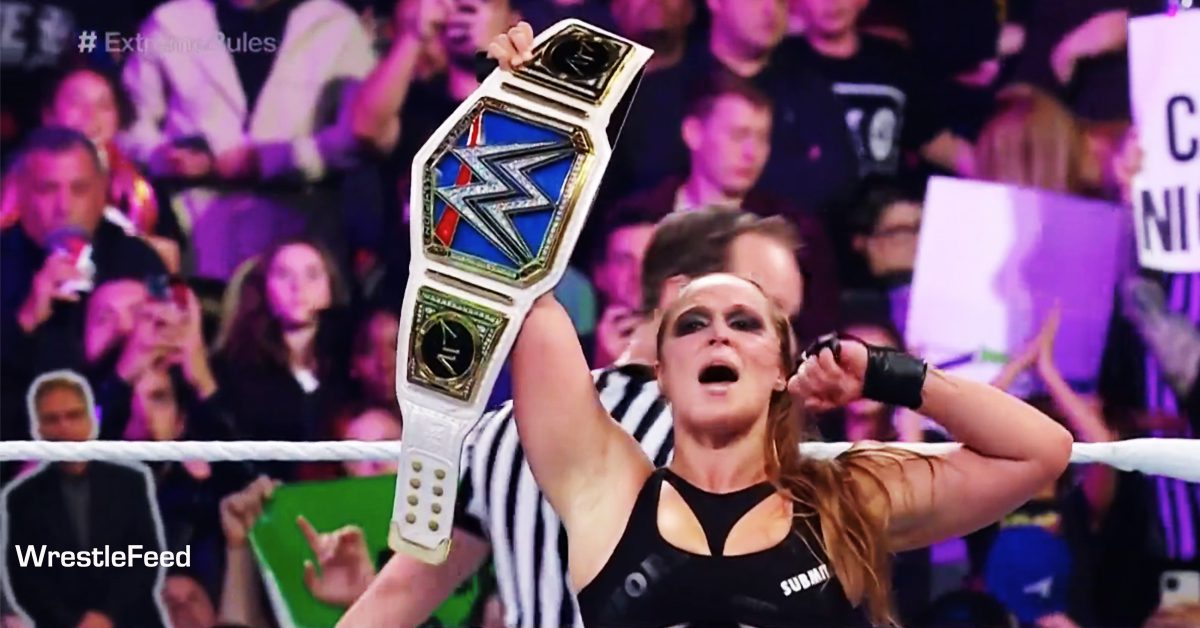 Rousey mocked the crowd after the win, while Morgan just smiled.
Also Read: Ronda Rousey – Extreme Rules Spot Nixed Due To AEW
WATCH: Liv Morgan's Super Hot Buns From Elimination Chamber 2020: