It was announced on this week's episode of Raw that WWE Universal Champion Goldberg and Brock Lesnar will be in the same ring face-to-face on Raw, just six nights before their epic encounter at "The Ultimate Thrill Ride" WrestleMania 33.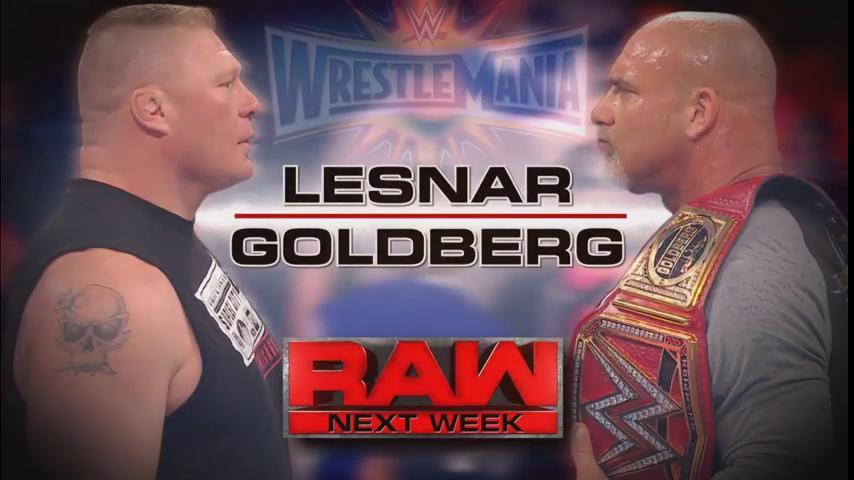 Speaking of Raw, Brock Lesnar & The Big Show came face-to-face once again after Raw went off the air and Lesnar laid out The Big Show with an F5.
We have noted before on multiple occasions how WWE has been doing the same dark segment between Lesnar & Big Show for weeks now.