• ON THIS DAY IN NWA HISTORY (September 10, 1988) – NWA World Championship Wrestling
On this day in 1988, Jim Crockett Promotions aired an episode of their weekly TV show 'NWA World Championship Wrestling'.
This episode featured pre-taped matches, interviews & storyline segments on the road to the 'NWA Starrcade 1988' PPV.
The card can be found here:
1. STING vs. TOMMY ANGEL
2. RON SIMMONS vs. BOB RIDDLE
3. FANTASTICS vs. PRICE/SCOTT
4. RUSSIAN ASSASSIN vs. KEITH STEINBORN
5. RICKY MORTON & BRAD ARMSTRONG vs. STEELE/MENACE
6. VARSITY CLUB vs. STEVENS/ISLEY
7. STEVE WILLIAMS vs. DON VALENTINE
8. LARRY ZBYSZKO vs. TONY SUBER
9. AL PEREZ vs. MIKE JUSTICE
• Former US Presidential Candidate Calls WWE's New Policy 'Plain F*cking Greed', Says Vince McMahon Spends Millions On Dumb Stuff
While speaking to Chris Van Vliet, former US Presidential Candidate Andrew Yang discussed WWE's new policy regarding talent engaging in third party activities.
Below is what he said:
"It infuriated me because I know the WWE has been trying to play it both ways for years. Where they're saying on one hand – 'Can't do anything without our say so. We own you … BUT you're an independent contractor and we have nothing to do with your health, retirement, any of the benefits you'd get that would accrue to an employee.'
So, to me, you have to make a choice at some point. If you're going to control all these aspects of a wrestler or a performer's waking life, then you should take some responsibility too for that person's bigger picture.
They're putting their lives on the line, or their health on the line, their family life on the line, all the time. They made Vince a billionaire, and then the fact that he's still being so heavy-handed about their ability to make a simple buck on Cameo just struck me as so absurd, and ridiculous, and wrong.
I really do not. Because there's no doubt in anyone's mind that if an actress or performer plays Belle from Beauty and the Beast, that is not actually Belle. She does not live in a magic castle with The Beast. So if the actress then turns around and does something of their own accord, everyone knows it's talent for hire and she's doing something else. So, with professional wrestlers, you inhabit a character … but you're still a human being and you still should be able to do things as any human would do.
If you, Chris, somehow were in a movie and then all of a sudden you weren't allowed to turn around and do anything as yourself. So I think that the comparison is not very apt. In large part because the treatment is so dissonant. Because on one hand you're saying, 'Look, we have no responsibility for you BUT on the other hand we control your very image. Your name in some cases. And you can't do anything without our say so. In a way, it's actual inhuman. It's de-humanizing. It's saying, 'Look, you are no longer a human being. You are this character.'"
He ended by calling WWE's new policy "plain f*cking greed".
"The affordability factor doesn't apply to WWE like it applies to other firms. If you look at AEW, it feels like their economics are real. WWE is a public company and McMahon is worth hundreds of millions of dollars, but spends it on all this dumb stuff. The company is worth $3.3 billion.
If your company is worth $3.3 billion and the way they treat their workers is just shameful. You could have made an argument in the past upon cost, but now you cant. It's just plain f**king greed at this point."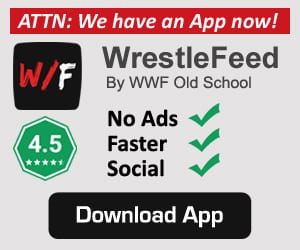 WATCH: Old Revealing Video Of Asuka (Part 2):
You can download our official WrestleFeed mobile app to check out more Wrestling news & Divas content. Tap here to download.