• OLD SCHOOL HISTORY (November 11, 1999) – WWF SmackDown!
On this day in 1999, the World Wrestling Federation aired an episode of their weekly TV show 'WWF SmackDown!'.
It was pre-taped at the Baltimore Arena in Baltimore, Maryland and featured matches & storyline segments on the road to the 'WWF Survivor Series 1999' PPV.
Here's the card:
1. Hardcore Holly vs. Edge
2. Dudley Boyz vs. D-Lo Brown & The Godfather
3. WWF European Title: Val Venis vs. British Bulldog
4. WWF Hardcore Title: Big Bossman vs. Faarooq
5. Grandmaster Sexay vs. Jeff Hardy
6. WWF World Women's Title: Ivory vs. Tori
7. Elimination Match: Kane & Shane McMahon & Test & The Rock vs. D-Generation X
• Former WWE Star Getting Out Of Shape On The Indy Scene
When Big Cass was in WWE, he took a lot of care about his giant physique. As of matter of fact, he worked very hard to put on muscles and look good.
However, that isn't the case anymore as it looks like Cass has let himself go after leaving WWE.
Below is a recent photo of Cass on the indy circuit and you can clearly see Cass has lost a lot of muscle mass and gained fat: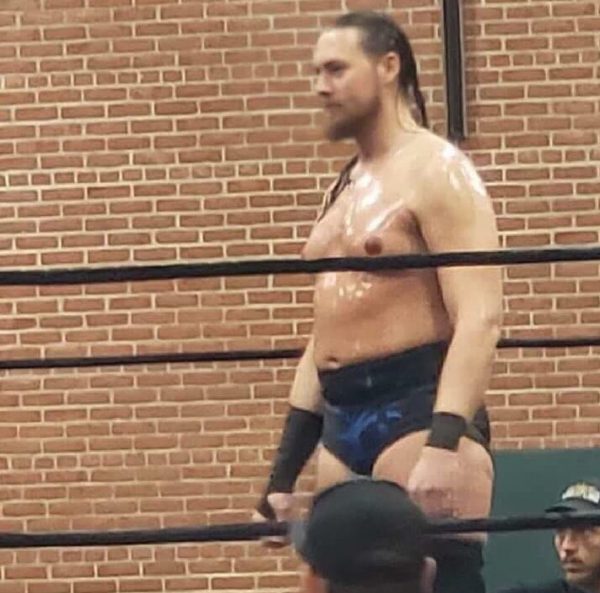 Speaking of Big Cass, he appeared on Booker T's Heated Conversations podcast and opened up about his WWE release.
Cass said if he was Vince McMahon then he would have fired himself too:
"If I'm going to be honest with you, I made a lot of mistakes. I made a lot of mistakes in a very short period of time. I did some things that I shouldn't have done. I guess the company couldn't rely on me and couldn't trust me. Look, I'll just be honest with you, in my opinion, they made the right decision for them.
It was the right decision to get rid of me at that point in time – not to say I won't be back – but at that point in time they definitely made the right decision for them. To be honest with you, looking at it they made the right decision for me.
Everyone makes mistakes, but when you make that many mistakes in that short of a period of time then you lose people's trust and you're not reliable anymore.
Yeah, I would have. I definitely would have fired myself. If I was in Vince McMahon's position, I would have fired myself for sure, 100%.
Here's the thing, I started with Johnny Rodz at his school when I was very young. I never really got to see what was out there. About a year into my training I got a call from WWE and they signed me.
I got signed right away to FCW, so my whole career has been pretty much in FCW and NXT. But I never really got to see what else is out there. There's a whole world out there right now.
I just want to get out there and see what else is going on, but I will be back, obviously the goal is to get back to WWE."