After wrestling for WWE as 'Justin Gabriel' from 2010 until 2015, PJ Black had a brief stint with IMPACT Wrestling in 2015 during its Global Force Wrestling (GFW) invasion/crossover storyline.
He has since toured the independent wrestling scene, including appearances for Lucha Underground, the National Wrestling Alliance and Ring of Honor.
The former member of The Nexus & The Corre totally changed his look recently and looks unrecognizable now.
Here's a new picture of him: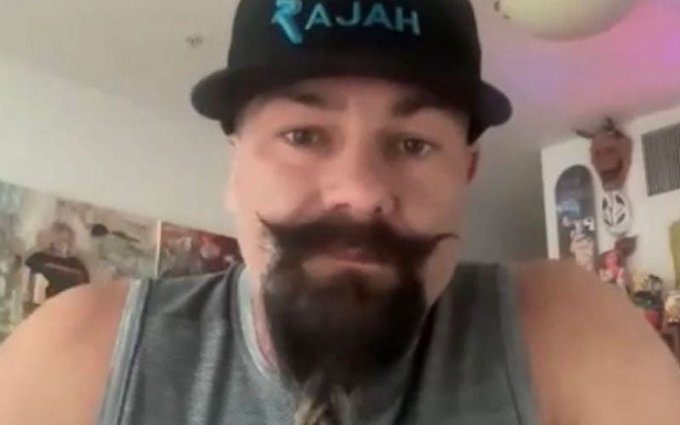 He had the following to say about his new look during an interview with PWMania:
"I didn't plan on growing this beard during lockdown, I kind of just grew a little goatee. And it just started growing and growing. I even cut a bit off every week. And I was like this will work for this new character that I'm trying to launch.
This Dr. Darewolf / Shaman character, which I have not yet fully pulled the trigger on, but I've dropped some hints on it. So it kind of works. So let's see where it goes.
I've been very selective on taking bookings, I took the IMPACT booking because it seemed like fun. It was just the end of the tournament.
I love wrestling and tournaments because you get to wrestle multiple people. There's a few guys in that tournament, I really, really wanted to wrestle."
WATCH: Eva Marie & Maryse Having Fun In Revealing Outfits: