• Old School WWF Manager Celebrates His Birthday
Old School WWF Manager Clarence Mason (Real name: Herman Stevens Jr.) celebrates his 54th birthday today.
Clarence Mason joined the World Wrestling Federation in 1995 as Jim Cornette's on-screen lawyer, used as a legal counsel, whenever any Camp Cornette members needed him.
From August 1996 onwards, Mason left Camp Cornette and became a manager on his own, managing the likes of Crush, The British Bulldog & Owen Hart and The Nation of Domination.
He left the WWF in the summer of 1997, after NOD leader Faarooq fired him from The Nation, but later showed up in Ted Turner's World Championship Wrestling, where he became known as "J. Biggs", the manager of the short-lived Tag Team Harlem Heat 2000.
HAPPY BIRTHDAY CLARENCE MASON!
• Former WWE Wrestler Admits To Being An Alcoholic, Talks About His Life Falling Apart
At a recent Northeast Wrestling event, Jon Moxley (f.k.a Dean Ambrose in WWE) faced CazXL (f.k.a Big Cass in WWE) and defeated him. Former WWE Cruiserweight Champion Enzo Amore (now known as nZo) was in Cass' corner.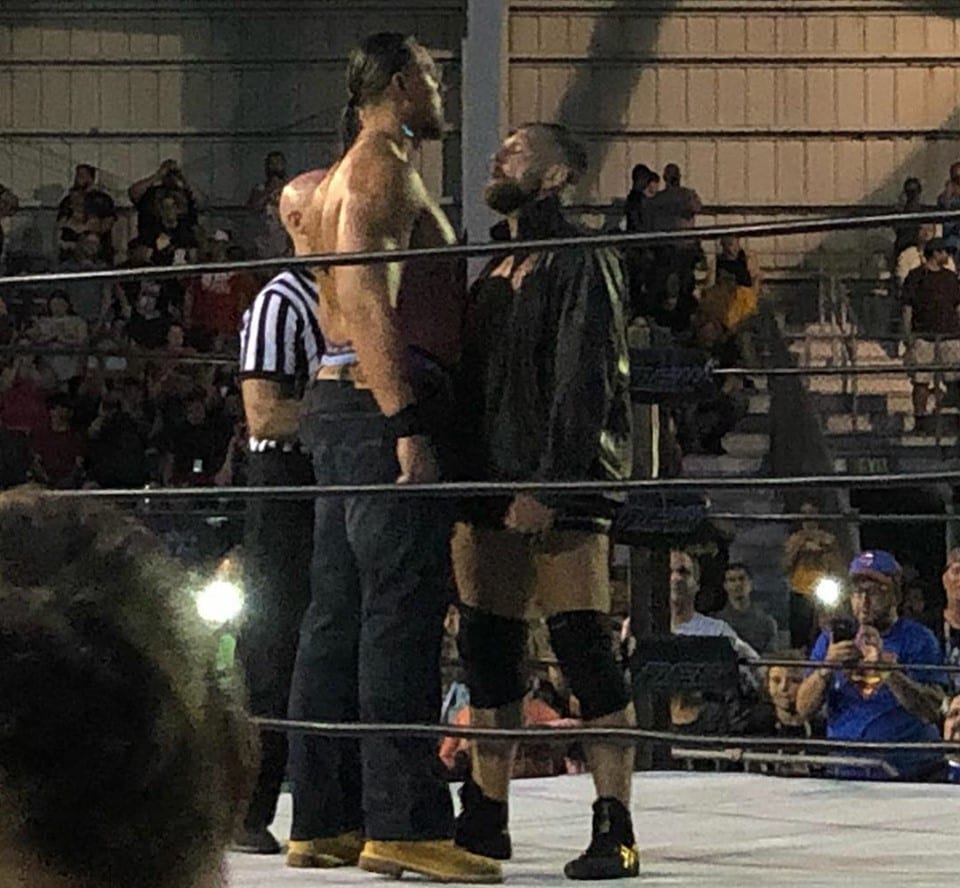 You can watch the finish below:
This was Cass' first match after he suffered a seizure. During a post-match interview, Cass admitted to being an alcoholic (which was reported as being one of the reasons he was let go from WWE) and talked about how his life was falling apart.
Below is what Cass said:
"The last time people saw me I was fat, I was drunk, and I was out of shape. I was on the floor going to the hospital because I had a seizure. My life was falling apart, mental health issues, I was an alcoholic. All that.
6 Months later I'm 300 pounds, I'm a tank, I'm shredded, I look amazing, I'm in the best shape of my life. Nothing's gonna stop me, I can tell you that."
You can watch it below:
Below is a photo of Big Cass from last year: