• ON THIS DAY IN WWF HISTORY (November 23, 1986) – WWF All American Wrestling
On this day in 1986, the World Wrestling Federation aired an episode of their weekly TV show 'WWF All American Wrestling'.
It featured pre-taped matches, interviews & storyline segments on the road to the 'WWF WrestleMania III' PPV.
The card can be found right here:
"King" Harley Race vs. Cpl Kirschner
Steve Lombardi & Moondog Spot vs. Can-Am Connection
Nikolai Volkoff vs. Tama
"Big" John Studd & King Kong Bundy vs. The Machines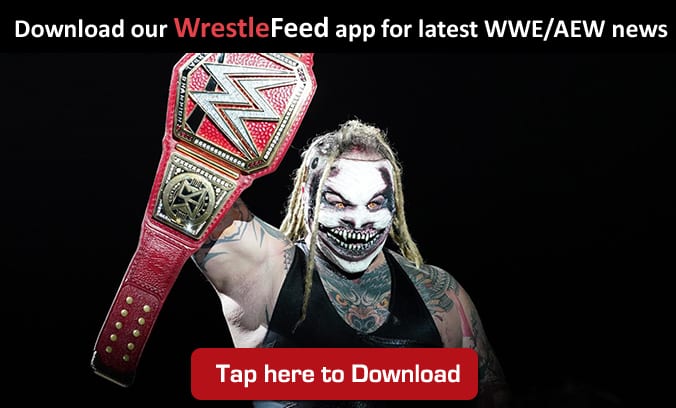 • Former WWE Wrestler Kizarny Wants Credit For The Fiend Gimmick
During a recent interview on Jordan Garber's NOW show, former WWE wrestler Kizary (Sinn Bodhi) talked about working with former WWE Champion Kofi Kingston in OVW, The Fiend gimmick, his WWE career & more.
Below are the highlights:
On former WWE Champion Kofi Kingston:
"We wrestled a few times in OVW. Kofi's a great guy; I think he's super talented and I think Murphy's law did not like me and Kofi in the ring together because every time me and Kofi were in the ring together, he busted me open somehow.
In the few times that we wrestled, I got busted open over something silly or weird. But I have nothing but good things to say about him and all of his success despite how many times he's busted me open with a clothesline."
On his WWE career not being a success:
"I wrestled MVP and he was great, and we had some fun matches during a few months at the SmackDown live events. But for the most part, I was that TV guy that was stuck on the middle of this card full of these mega legends like Triple H, Mark Henry, Edge, Christian and more of the coolest and best talent and then there's this old me where nobody knows who he is.
And me and MVP were pulling some pretty good matches and we'd come in the back and agents like Malenko and Arn Anderson would walk up to us and say good job boys. And I was always super flattered; I just think, politically, things didn't go my way."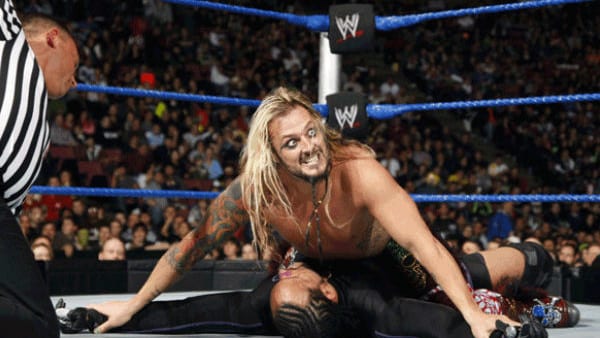 On inspiring gimmicks like The Fiend:
"I have no problem with circus guys like Bray Wyatt doing anything in this business. I don't have a copyright, it's just that if someone wants to be influenced or borrow something be my guest, but just reference it and put over where you got an idea.
I have so many influences on things I do I don't take anything outright I just take bits and pieces and morph it into myself. If he was to say Bodhi was where I got a lot of my stuff from, that would help stuff out from me with promoters.
In the long run, we eventually talked things out in private and I'm super glad how things turned out. When I see guys like Bray Wyatt, I hope he cares about me as much as I care about him and I'm glad he is successful and doing his thing. I like his character."
WATCH: Busty Stephanie McMahon Forcefully Kissed: