The Fiend marked another victim on his list after successfully defeating Daniel Bryan at Survivor Series 2019. But their rivalry is far from being over yet.
Daniel Bryan earned another opportunity against "The Fiend" Bray Wyatt for his Universal Championship by defeating King Corbin and The Miz in a Triple Threat match a few weeks ago on SmackDown. Bryan and The Fiend will square off in a Strap match at Royal Rumble 2020 in Houston, Texas this Sunday.
The match at Royal Rumble may be the final chapter between Bryan and Wyatt. The match is going to be a great one because of the amazing chemistry between Bryan and Wyatt.
In this article, let's take a look at 4 ways Daniel Bryan vs. The Fiend might end at Royal Rumble 2020.
4. The Fiend Retains The Universal Championship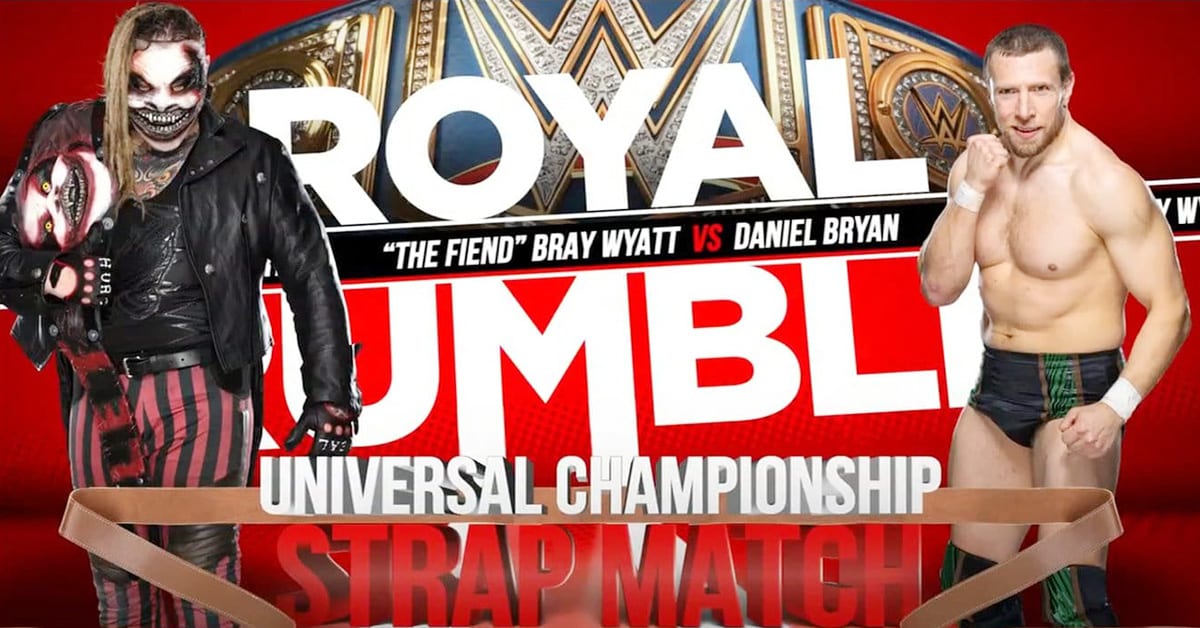 The rivalry between Daniel Bryan and Bray Wyatt has been in the making for 6 years. At Royal Rumble 2014, Bray Wyatt defeated Daniel Bryan in a singles match. He'll be looking to do the same this Sunday, but with The Fiend's mask on this time.
Bryan will be looking for redemption against The Fiend after what he has done to him over the past couple of months. On the other hand, The Fiend would be looking to change Bryan which he failed to do so in their first encounter.
The Fiend dropping the Title looks almost impossible at Royal Rumble as he is being booked as an undefeatable monster. Besides, he'll have the size advantage while being tied to Bryan during the match, which will help him to easily touch all of the 4 corners in the ring.
Moreover, Bryan is known for putting other talents over so he'll probably do the same in their next encounter.
The Fiend will likely head into WrestleMania 36 as the Universal Champion if WWE is still planning Roman Reigns vs. The Fiend at "The Grandest Stage Of Them All".
*Go to the NEXT page to continue reading this article