• Gangrel On The Brood Being Created For Edge, Christian Not Being An Original Member, & His Fang Implants
While speaking on Chris Van Vliet's show, former WWF wrestler Gangrel discussed a wide range of topics, including his time as part of The Brood alongside WWE Hall Of Famer Edge and Christian.
Below are the highlights:
On the rumor of him having fangs implanted:
"I did, but not in WWF. 1994, 95, 96ish, I had fangs put in."
On the elevator getting stuck on his ring entrance:
"The first night, Sunday Night Heat, if you watch it back, you will see they clip away and come back. We did one dry rehearsal for the show for the first time ever. They said the elevator has a shimmy in it. It has a boom boom and it will go up. Give it a second. Well, the dry rehearsal didn't have all this fog in a dark arena and all this other stuff.
I got in there, the music went and I could see the fire going. I thought I felt the shimmy. I thought I felt the elevator do its thing. I went to turn and step off. Well, it wasn't done. My foot got planted as I was turning in between the elevator and the stage so it shut. I stepped over and the flames were burning up around me. When they got it down, I hobbled to the ring and my foot was black and blue for months. They told me that's a great vampire swag you have and I said, 'no that's just a hurt foot and a grizzled knee.'"
On The Brood being created to make Edge a star:
"They told me from day one it was to help bring Edge in and get him ready. They said he is our future and we are strapping a rocket to him. That was the deal. Edge brought in Christian. That was supposed to be the Chris Daniels spot."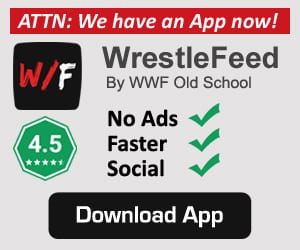 WATCH: Lita Shows Off Her Enormous Juggs:
You can download our official WrestleFeed mobile app to check out more Wrestling news & Divas content. Tap here to download.
• Famous Old School WWF Personality Celebrates Her Birthday
Famous Old School WWF Personality Linda McMahon celebrates her 72nd birthday today.
Linda is the famous wife of World Wrestling Federation promoter Vince McMahon Jr. and the mother of both, Stephanie McMahon & Shane McMahon, as well as the mother-in-law of "The Game" Triple H.
She worked as the Administrator of the Small Business Administration in the Trump Administration and is currently working within Donald Trump's re-election campaign, where she's the chairman of "America First Action".
HAPPY BIRTHDAY LINDA MCMAHON!