• OLD SCHOOL HISTORY (October 22, 2001) – WWF RAW IS WAR
On this day in 2001, the World Wrestling Federation aired another LIVE episode of their weekly TV show 'WWF RAW IS WAR'.
It was broadcasted from the Kemper Arena in Kansas City, Missouri and featured matches, interviews & segments, on the road to the 'WWF Rebellion 2001' PPV.
Here's the card:
1. Lita & Trish Stratus vs. Mighty Molly & Ivory
2. WCW World Cruiserweight Title: Yoshihiro Tajiri vs. Billy Kidman
3. WCW US Title: Kurt Angle vs. Rhyno
4. WWF European Title: Bradshaw vs. Hurricane Helms
5. The Undertaker & Kane vs. Booker T. & Test
6. Rob Van Dam vs. The Big Show
7. WWF World Tag Titles: The Rock & Chris Jericho vs. The Dudley Boyz
• Good News Regarding The Undertaker's Health
It's not surprising when you hear that The Undertaker is dealing with a lot of injuries as that's what happens when you work as a top guy in the #1 wrestling company for almost 3 decades.
And when you're a Giant (Taker was 6'9, 330 lbs in his prime), you're going to face even more health issues.
While many fans know about Taker's hip issues (which he took care of last year), Undertaker is also dealing with knee issues.
However, he's taking care of this issue as well!
NeuFit noted on Instagram that their General Manager, Rich Dougherty, has been working with Taker for several months and Taker is seeing tremendous results!
Below is what NeuFit posted:
"Regarded as one of the greatest professional wrestlers of all time, Mark Calaway, better known by the ring name, The Undertaker, is an American professional wrestler.
Our general manager, Rich Dougherty has been working with him for several months, once a week, to help him get out of pain, especially around the knees.
Let us just say that this man DOES NOT usually allow pics of any kind but he is so thrilled with his results that he happily posed for us. And YES, this is his happy face, y'all!
Also, Rich might have had to endure a chokeslam to get this pic, but he did it!"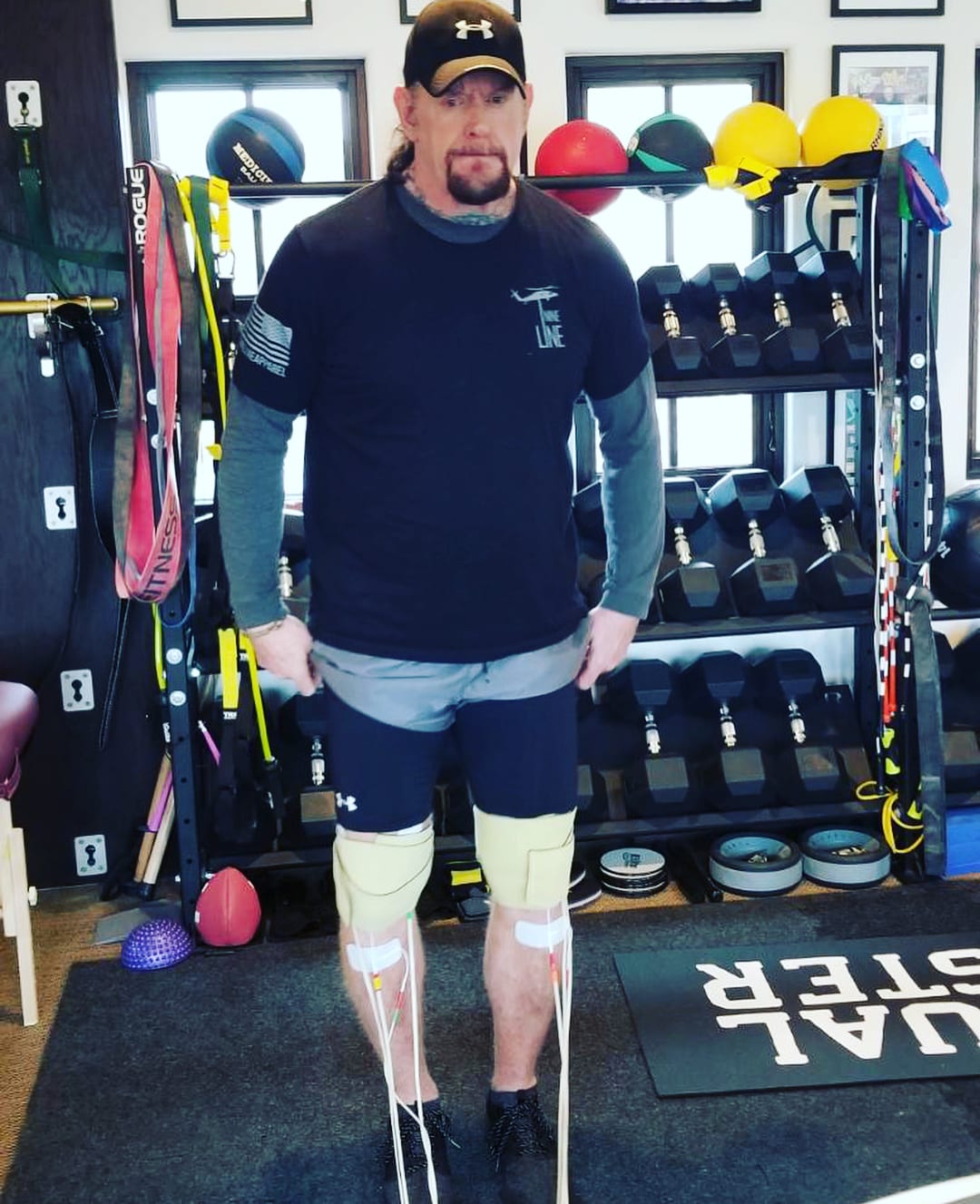 Below is what Rich posted about this:
"THE UNDERTAKER…I've been working with the big man weekly to keep him feelin like the champ that he is."
WATCH: Undertaker Gives A Fan "The Look" When He Catches The Fan Secretly Recording Him: