• Mick Foley Comments On Daniel Bryan Needing To Work A Safer Style
During a recent interview with TV Insider, WWE Hall of Famer Mick Foley talked about WWE possibly attending one of his events on the "20 Years of Hell" tour, ALL IN selling out, Daniel Bryan being cleared and more.
Below are the highlights:
On WWE possibly attending one of his events on the "20 Years of Hell" tour:
"WWE will attend one of the events. I do joke about Mr. McMahon, but he is a very good sport. Always has been when it comes to me needling him a little bit. There is one curse word in the 90-minute show, so I don't think [WWE] will take exception to the material. I think it's highly unlikely that it won't show up on the network at some point. Nothing is guaranteed. I feel like it's head-and-shoulders above anything I've brought to the stage before."
On 'ALL IN' selling out:
"It's a time where guys have viable, other options."
On Daniel Bryan being cleared:
"WWE is very safe as far as letting go of one of the biggest acts in the company for the sake of his own safety. They have people looking out for his best interest. I'd been on the road and been so busy, I haven't seen Daniel since he returned with the exception of the WrestleMania match. There are certain things he can do on house shows to make life easier on himself and nobody would think less of him if he worked a slightly less physical style. That's something that I did toward the end of my career, and a lot of guys have done."
• Hall of Famer Not Happy With WWE Just Showing A Tribute Graphic For Vader On RAW
WWE Hall of Famer Road Warrior Animal isn't happy with WWE just showing a tribute graphic for late great Vader at the starting of this week's episode of RAW.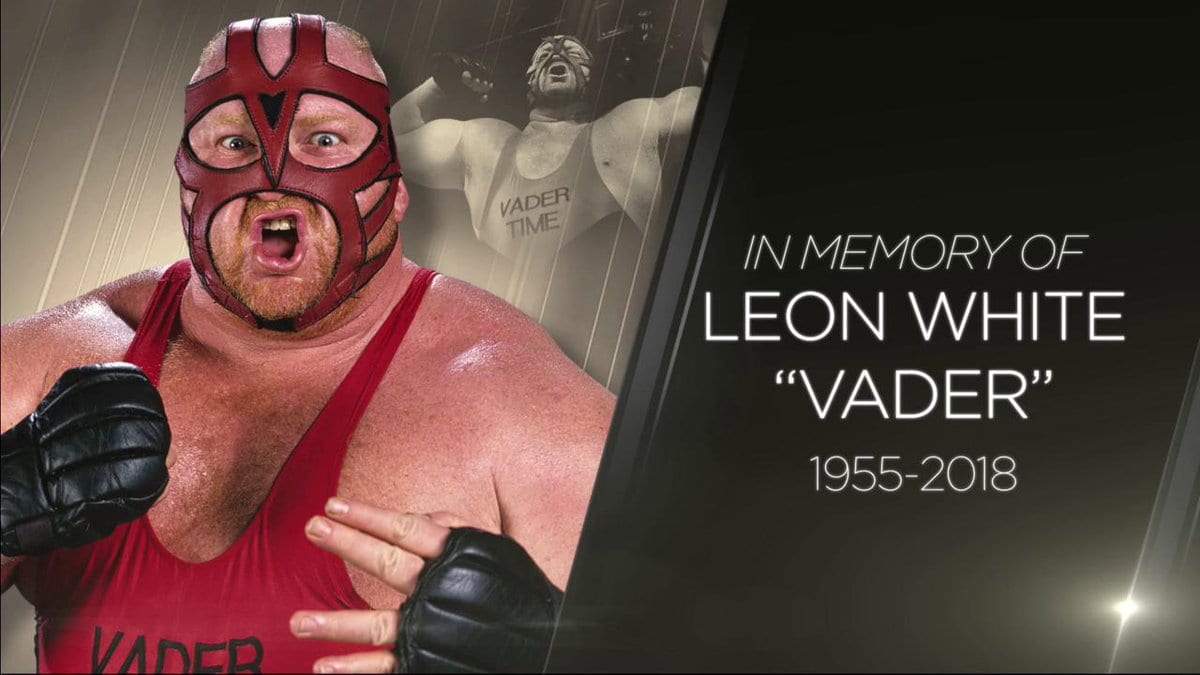 Below is what Animal posted on Facebook:
"Seriously WWE all you throw up is a picture of Vader no video package? A main event performer for most of his career.
WOW
# insulting
sorry just my opinion"
While WWE did air a video tribute for Vader on last week's episode of NXT and added a Vader collection on the WWE Network, many people believe WWE should've done a ten bell salute or at least a proper video package tribute on their flagship show – Monday Night RAW.