• Old School Wrestling Veteran Celebrates His Birthday
Old School ECW Veteran 911 (Real name: Alfred Poling) celebrates his 63rd birthday today.
He appeared in Paul Heyman's Extreme Championship promotion from 1994 till 1996, most notably chokeslamming & squashing other ECW wrestlers.
In late 1996 and 1997, he wrestled for Ted Turner's World Championship Wrestling as "Tombstone" and "Big Al".
Like a lot of other former ECW Wrestlers, he returned during the 2005 Reunion Show 'Hardcore Homecoming'.
HAPPY BIRTHDAY 911!
• Hulk Hogan Issues Statement On Rocky Johnson's Death, The Rock Comments
WWE Hall of Famer "The Immortal" Hulk Hogan issued the following statement regarding fellow Hall of Famer Rocky Johnson's death on Instagram:
"Beautiful day with beautiful people today RIP #RockyJohnson "Soul Man" good friend and loyal to the end, looking eye to eye with your son telling him how you were always good to me made the day for me.
The love 4 you Rocky will never die, RIP my brother, I will see you again love HH"
The Rock replied the following to Hogan:
"Your presence meant the world to us, champ. As we talked about this at the funeral, The Soulman LOVED talking about you. Took great pride in your brotherhood. As I do as well. All love, brother. ??"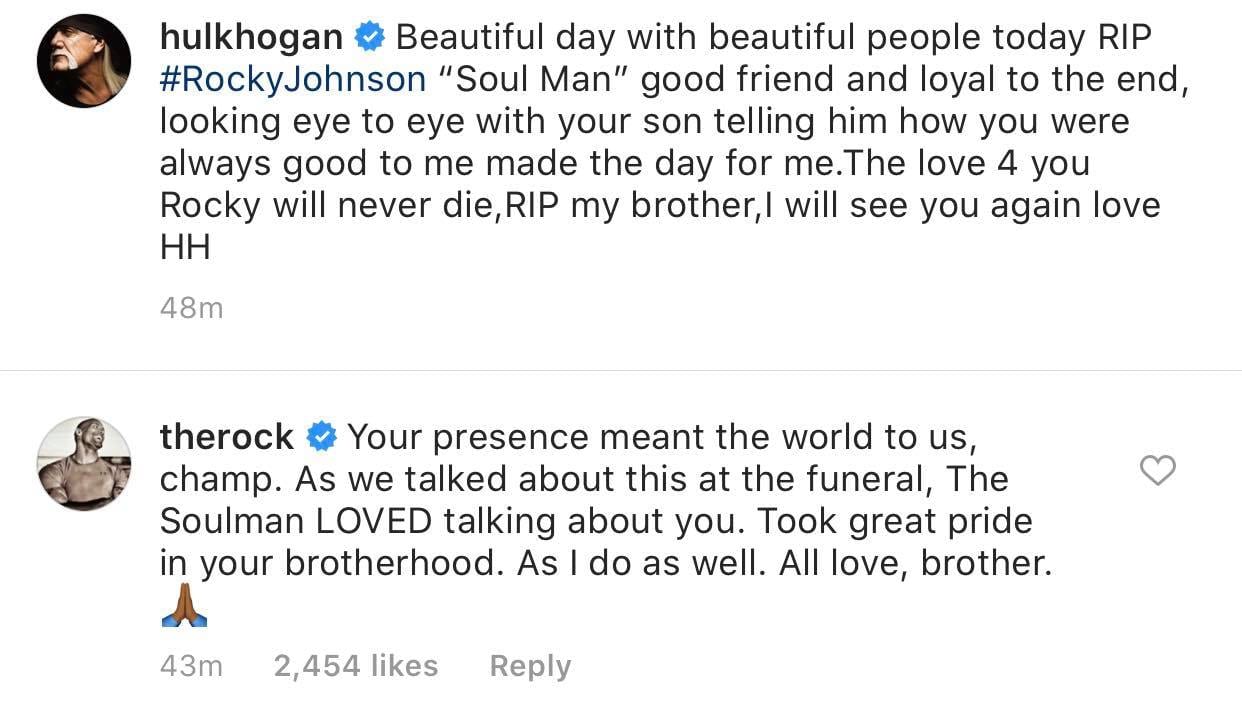 Also Read: The Rock Gives Details On How His Father Passed Away