"The Immortal" Hulk Hogan vs. "The Tribal Chief" Roman Reigns would've been a blockbuster WrestleMania main event if they were together in the same era.
During an interview on The MMA Hour, Hogan praised Reigns, who will complete 1,000 days as champion this Saturday.
Below is what The Hulkster said about the current Undisputed WWE Universal Champion:
"Well, he's got it figured out. A lot of people wrestle for 20 or 30 years, and they don't ever figure it out. You know, they're smart to the business, and they know, but they've really never figured it out.
He's figured out as far as placement and timing goes and that slow, methodical cadence when you're in the ring. I don't know where you want to place him, you know, on Mount Rushmore's fall as far as the main event wrestler goes.
But at the end of the day, if I was in my prime and I walked in with him, I could draw some major money with him.
Yeah, I could draw some serious money with them. If I was 40 years old, I could go back to Roman Reigns in my prime. I could draw some major money with him. That would be something."
Hogan first met Roman in the 1980s, when Roman was a kid visiting backstage with his father Sika. In 2019, Roman was the captain of Team Hogan at WWE Crown Jewel, where they defeated Team Flair (led by Randy Orton).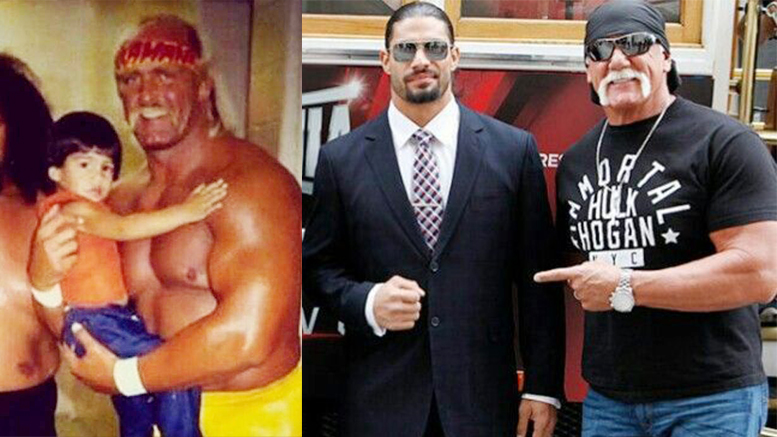 Also Read: Wrestling Legend Pushes For Roman Reigns To Surpass Hulk Hogan's Record
Must Read: Hulk Hogan Might Face Shane McMahon At WrestleMania 40