• Former WCW Cruiserweight Champion Celebrates His Birthday
Former WCW Cruiserweight Champion "Oklahoma" Ed Ferrara celebrates his 53rd birthday today.
From mid-1998 till the fall of 1999, he helped Vince Russo to write storyline ideas, some of which actually made it to WWF television.
In October 1999, World Championship Wrestling management falsely assumed that both Russo & Ferrara were to credit for the World Wrestling Federation's recent success, and signed them both to contracts, failing to realize that only around 20% of Russo's (and Ferrara's) ideas were used, while around 80% never made it into a script for TV.
After his WCW stint, during which he won the Cruiserweight Championship from Madusa, Ed joined Total Nonstop Action for a while in 2002 as a color commentator, but soon left the promotion over financial troubles.
HAPPY BIRTHDAY ED FERRARA!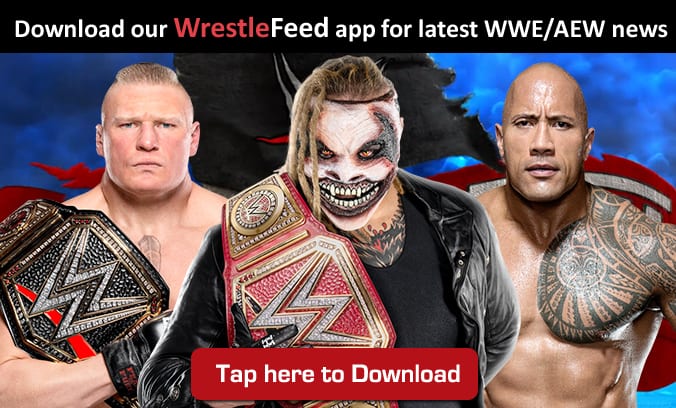 • Hulk Hogan Pushing & Negotiating Very Hard For A Final Match At WrestleMania 36
During a recent interview with Wrestling Academy, WWE Hall of Famer "The Immortal" Hulk Hogan revealed that he's pushing hard to get one final match in WWE at WrestleMania 36.
Below is what Hogan said:
"I've been talking to Vince McMahon. History is very important to me. I've had a very long career and part of my career was with a very, very small company and a very gracious lady called Dixie Carter in TNA and I had one of my — actually my last match there. That's hard for me to live with. I want my last match to be in WWE.
I've been pushing and negotiating very hard and I'm actually healthy, I'm in very good shape. Little bit under 300 pounds, maybe 295 pounds. I'm getting ready.
I'm going to have one little tiny surgery on my back, maybe take me a couple of months to recover, but I've got my eyes set for WrestleMania.
The one I'd love to get in the ring with if I only had one person would be Vince McMahon. I'm very sick of his stuff too."
Also Read: Major WrestleMania 36 Match For The Undertaker Cancelled
WATCH: Super Hot Close Up Of Liv Morgan's Buns: