• "I see it happening for sure" – WWE Star On A Match Against John Cena
United States Champion Theory (fka Austin Theory) is a big fan of WWE Legend John Cena.
During an interview with the New York Post, Theory was asked if Cena is going to return to face him at SummerSlam 2022.
Theory said while he doesn't know about SummerSlam, he does think this match will happen.
Below is what he said:
"It just takes words out of my mouth, because I think when that moment happens and I'm in the ring with John Cena, man, I don't know what to say. I don't know what I'm gonna say. I don't know.
I have no idea just because like you're saying and the way you spoke about it, I clearly know what it was like for me growing up watching John, just the story there and how much we'd actually have for a story.
Man that's just so crazy to me. I see it happening for sure."
Theory met Cena last year when the 16-time WWE World Heavyweight Champion returned during the summer: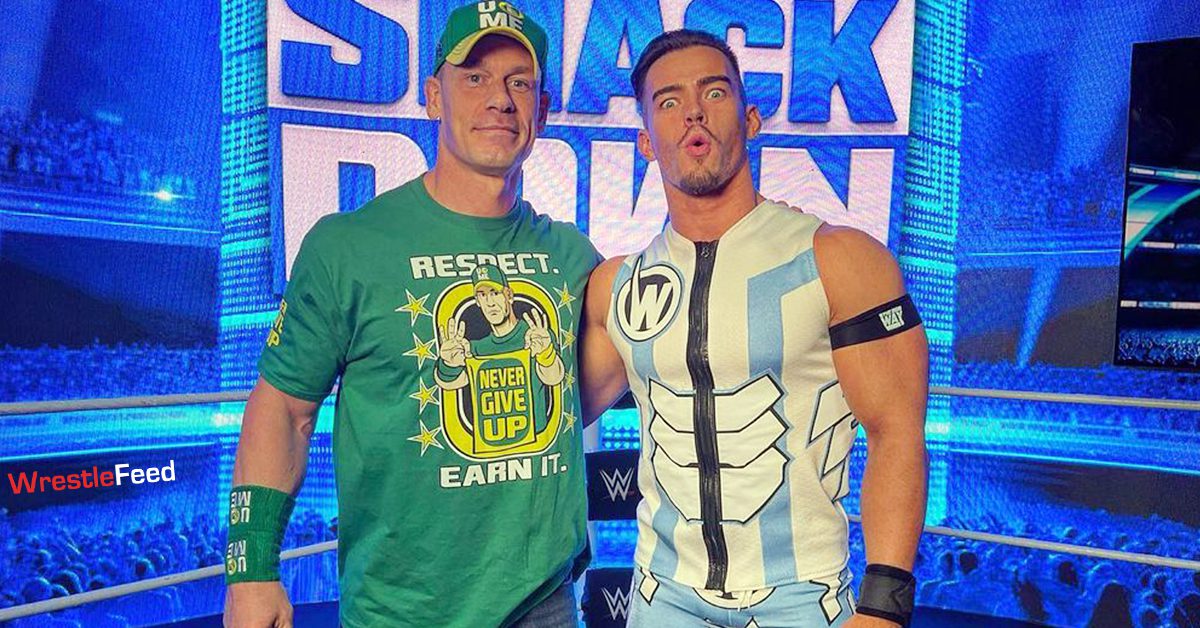 Also Read: "I don't think he realizes what he did for me" – John Cena On What Austin Theory Said
WATCH: ECW Diva Francine Gets Inappropriately Grabbed By Tommy Dreamer:
• Old School WWF Legend Would Have Celebrated His Birthday
Today would have been the 85th birthday of Old School WWF Legend Gorilla Monsoon (Real name: Robert Marella).
After his career as an active WWWF/WWF Superstar came to an end during the early 80s, Gorilla Monsoon became an announcer and will always be remembered as one of the 2 greatest play-by-play commentators in professional wrestling history, with the other one being "Good Ol' J.R." Jim Ross.
In 1994, Monsoon was inducted into the WWF Hall of Fame (now known as WWE Hall of Fame) by his colleague & friend Jim Ross.
The last time we saw him on TV was during the 'WWF WrestleMania XV' PPV, where he received standing ovations.
HAPPY BIRTHDAY & † REST IN PEACE
June 4, 1937 – October 6, 1999