• "I was doomed from the start" – TNA Veteran On His Time In WWE
Former 7-time NWA / TNA World Tag Team Champion "Wildcat" Chris Harris signed with WWE in January 2008.
WWE changed his ring name to Braden Walker and assigned him to their ECW brand.
He only had 2 TV matches in WWE and was released in August 2008.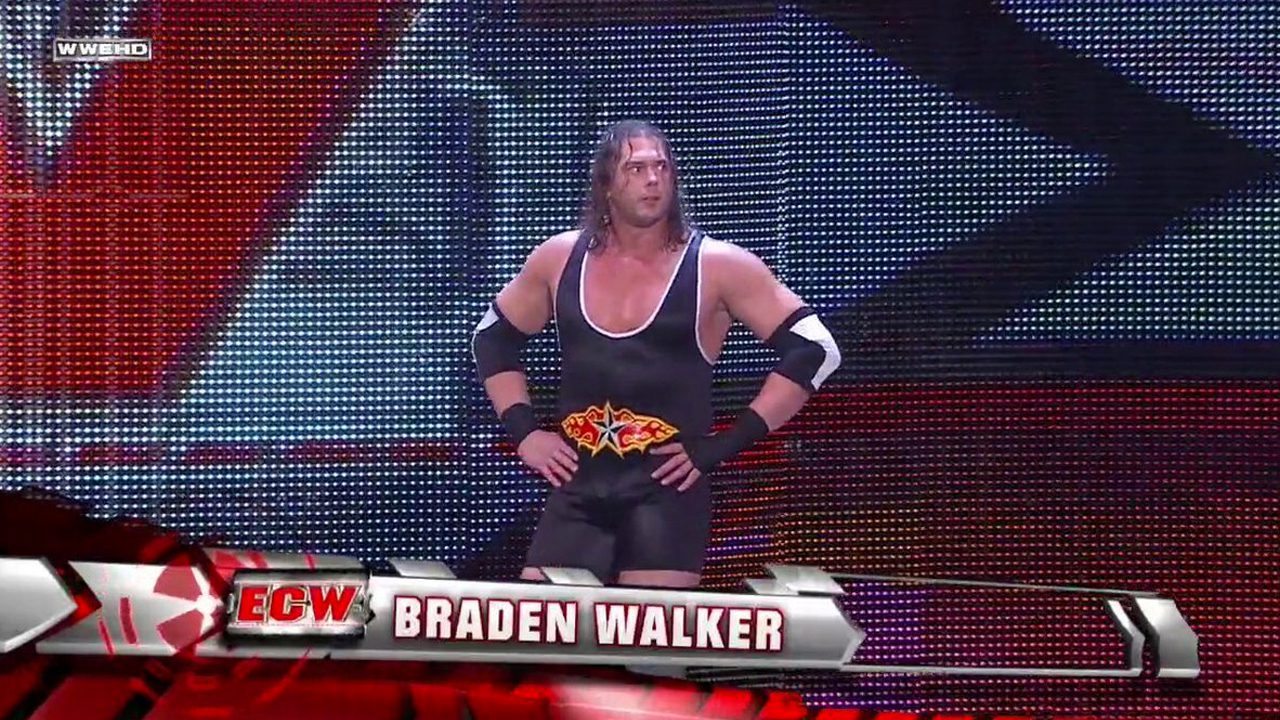 During an interview on Chris Van Vliet's Insight podcast, Harris had the following to say about his short WWE run:
"It was unfortunate that they would do that but I can't say that I was surprised.
They just want to erase your past, which is unfortunate because you try so hard to build up a reputation for yourself and not that they would ever talk about TNA, but they don't want them to talk about you like you are a rookie.
Going in there, I tried to keep a positive attitude. The Wildcat is gone, I'm going to be a whole new character. They gave me the name, and a lot of people have trashed that for years, but it wasn't a surprise.
They gave me the name, if I was still able to be myself, I could take any name that they throw at me. I could make Braden Walker work if they had given me an opportunity. There was no preparation and no thought behind it. I think I was doomed from the start.
I was there for close to a year, and I just from the get-go, I just saw different things. When I first went, people were excited to see me and they didn't want news getting out, it felt like a big deal.
'We've got plans for you'. Things like that. I felt like maybe I made the right decision. But within weeks, I was seeing that there was no background to this and no thought and I was just going to be one of the ones that are just thrown out there, and I was.
I was just thrown out there, there was no story or background to Braden Walker or anything like that. I had generic music, gear, name, there was no reason for people to get behind me. I still feel like I could have made that work if they let me wrestle, but they were even taking that away from me.
Seconds and minutes before I went out, I had a producer change my match. 'You can't do this and you can't do that, so why don't you try.'
You're messing with me man, I couldn't go out and be myself in the ring. It was very unfortunate and I felt like I could make it work, but the opportunity was never presented to me."
Also Read: "He was raping the company" – IMPACT Hall Of Famer On Hulk Hogan's Time In TNA
WATCH: Velvet Sky's Hot TNA Entrance:
• On This Day In Pro Wrestling History (August 14, 2005) – TNA Sacrifice 2005
On this day in Pro Wrestling history on August 14, 2005, Total Nonstop Action aired 'TNA Sacrifice 2005' LIVE on PPV from the TNA Impact! Zone at the Universal Studios in Orlando, Florida.
This was the 1st ever Sacrifice pay-per-view out of 9, that aired between 2005 and 2014. From 2016 onwards it became simply a TV special / Impact Plus special.
Here are the results:
Sonny Siaki & Apollo defeated Jerrelle Clark & Mikey Batts
Chris Sabin, Sonjay Dutt & Shark Boy defeated Elix Skipper, Simon Diamond & David Young
Alex Shelley defeated Shocker
Abyss defeated Lance Hoyt
Konnan & Ron Killings defeated Kip James & Monty Brown
Chris Daniels defeated Austin Aries
Jerry Lynn defeated Sean Waltman
Team Canada defeated America's Most Wanted & The Naturals
Super X Cup Finals: Samoa Joe defeated AJ Styles
Jeff Jarrett & Rhino defeated Raven & Sabu