• "If you bring in people who don't know the mission then things like that can happen" – Cody Rhodes Says All Out 2022 Fight Damaged AEW
WWE Men's Royal Rumble 2023 winner Cody Rhodes appeared on The MMA Hour, where he was asked about his thoughts on the backstage fight between CM Punk and The Elite (Kenny & Young Bucks) after the AEW All Out 2022 pay-per-view.
Below is what the former AEW Executive Vice President said:
"I had a great relationship with Matt, Nick, and Kenny, still do. It definitely was tested by being young executives, it was tested by having different opinions on wrestling but our different opinions is what made it strong. That's what made us work.
I want to do Crockett & old school and they want to do PWG and west coast and damn, I loved it. I liked that, that contention is what made us bond, we're bonded forever because of things we did.
But I also had a great relationship with (CM) Punk. He was my dinner buddy. They'd order dinner for me at AEW every week as one of my management perks or whatever. I don't think he knew I always just put it on my tab because I wanted to make sure he was getting something too, salmon or sushi. We didn't talk a lot but [we] had a great relationship, would sit and chat, and I was so excited to have him back.
So when I watched it, just from my sitting there. There was some people texting me, I remember, somebody texted me, 'Man, you're the smartest guy in the room.' And I wanted to write back like, 'F you man.' I don't feel that way, I feel this thing we built got damaged.
And I'm not putting any blame on anybody. Sorry, I'm super, super Switzerland on this one. I'm not putting any blame on anybody but I just hated seeing that because as the company grows, and I hope it continues to grow, I hope people remember the mission in the first place, why we were there, and if you bring in people who don't know the mission then things like that can happen.
I'm not saying he didn't know the mission or anything of that nature but I was just bummed out, that's how I felt, I was bummed out.
Building an alternative wrestling promotion is definitely a feather in the cap. I don't want that to be erased, I don't want that to go away.
That was a situation that was so big and heavy, I don't think it was helpful. Maybe you can make it helpful, maybe you can do something with it but that's just how I felt.
No heat on Punk, no heat on Matt, Nick, Kenny or Tony, I was just bummed out when I saw. That's not how we envisioned it. The spirit of All In, if you ever lose the spirit, you're lost and I think the spirit was gone in that moment.
Doesn't mean you can't get it back but it was just a bummer."
The American Nightmare is scheduled to challenge for the Undisputed WWE Universal Championship in the main event of WrestleMania 39, against either Roman Reigns or Sami Zayn.
Also Read: Former AEW Champion Teases Leaving For WWE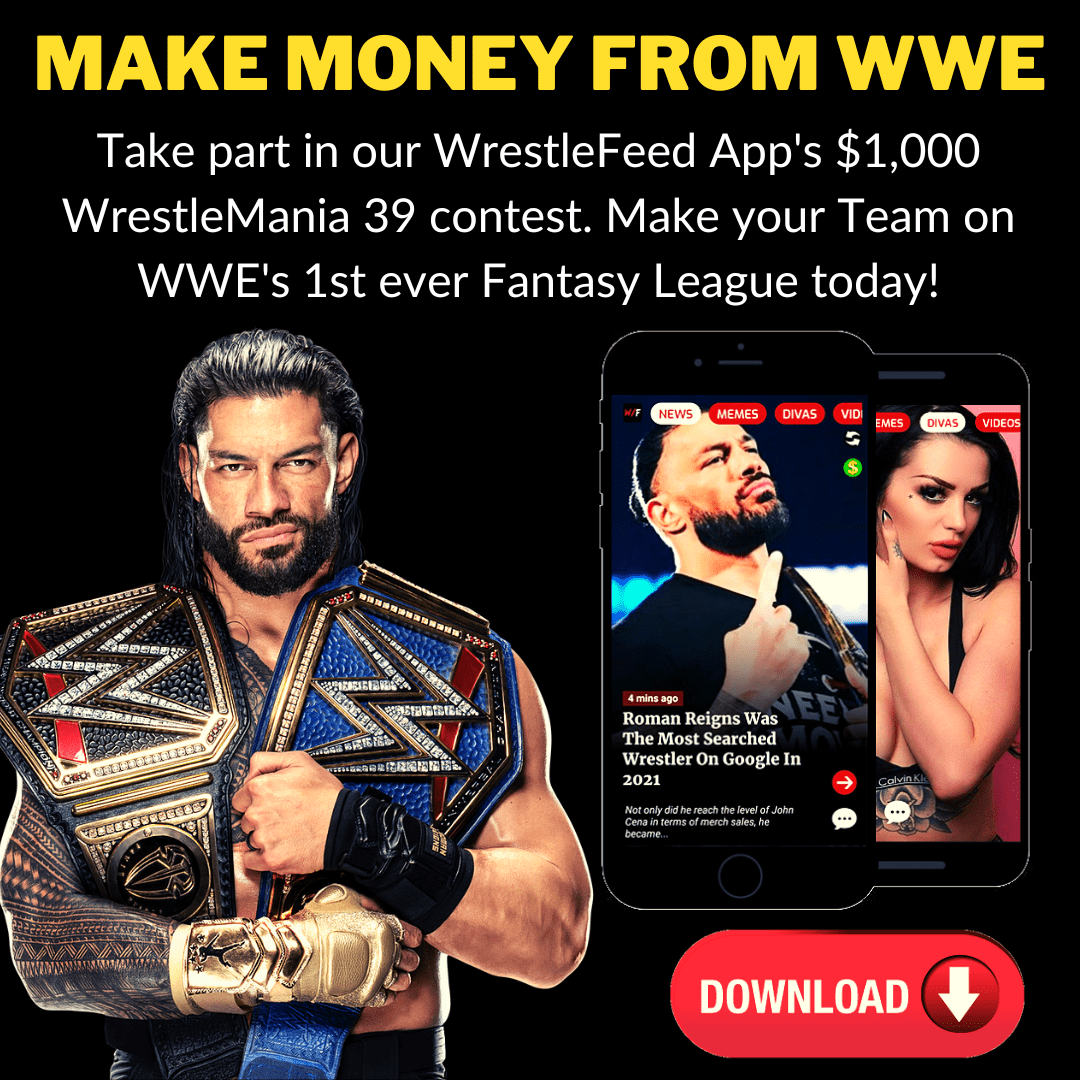 • ON THIS DAY IN WWF HISTORY (February 14, 1998) – WWF Shotgun Saturday Night
On this day in 1998, the World Wrestling Federation aired an episode of their weekly TV show 'WWF Shotgun Saturday Night '.
It was pre-taped at the Roberts Memorial Stadium in Evansville, Indiana and featured matches, interviews & storyline segments on the road to the 'WWF In Your House: No Way Out of Texas' PPV.
This episode was hosted by Michael Cole & Kevin Kelly.
Here's the card:
Kurrgan vs. Lance Jade
Bradshaw vs. Mark Kyle
The Disciples of Apocalypse vs. The Rock N Roll Express
The New Age Outlaws vs. Tom Brandi & Flash Funk
Owen Hart vs. Jesus