DX Member & WWE Hall of Famer Road Dogg did a Q/A session on the latest episode of his 'Oh You Didn't Know' podcast.
One of the questions he was asked by a fan was if he'd bring back AEW World Tag Team Champions FTR (fka The Revival) to WWE.
He responded by saying that if he wanted someone from AEW, he'd bring back CM Punk because he's a draw. He praised FTR and The Young Bucks, but thinks they can't move the needle.
Below is what the legendary D-Generation X member said:
"Truth be told, you know, where you would hear about that, if FTR came back, you would hear on the internet how great it was. I'm not sure that the ratings would move. Like, I'm not sure of that and that's where I'm coming from with people like him.
With Punk, he's a little, I believe he's above them in my mind. Like, if I was gonna grab somebody, it wouldn't be them. It would be Punk. You know what I mean? If I had to choose out of those two.
Look, if I could get them back, I would get them back in a heartbeat, too, because they're a great tag team that helps beef up the Tag Team division of our company. You know what I mean? It'd be stupid not to, but I go for Punk. I'm not going for those guys, and same for The Young Bucks, and I'm not trying to be controversial.
I've come across them a few times, never really spent time with them. Everybody that knows them and is friends with them, always tells me, 'You would love them.' You know what I mean? I really feel like these people, I trust their judgment, and so I believe I'd love them, but when it comes to, would I spend money to see them, I don't know that I can answer that question, and that's just a fact.
I'm not denying that they have appeal. I'm not denying that at all, not denying that they're hugely successful and probably richer than I'll ever be and they thank God they have good heads on their shoulders. They're good people and they're living their lives and living out their dreams and becoming rich and famous because of it.
I personally, and all this crap is just my opinion, so you take that and a 10-cent piece and you can't get a cup of soup, but it's just my opinion. I'm not paying money to see those guys."
FTR will defend the AEW World Tag Team Championship against The Young Bucks at All In at the Wembley Stadium in London this Sunday.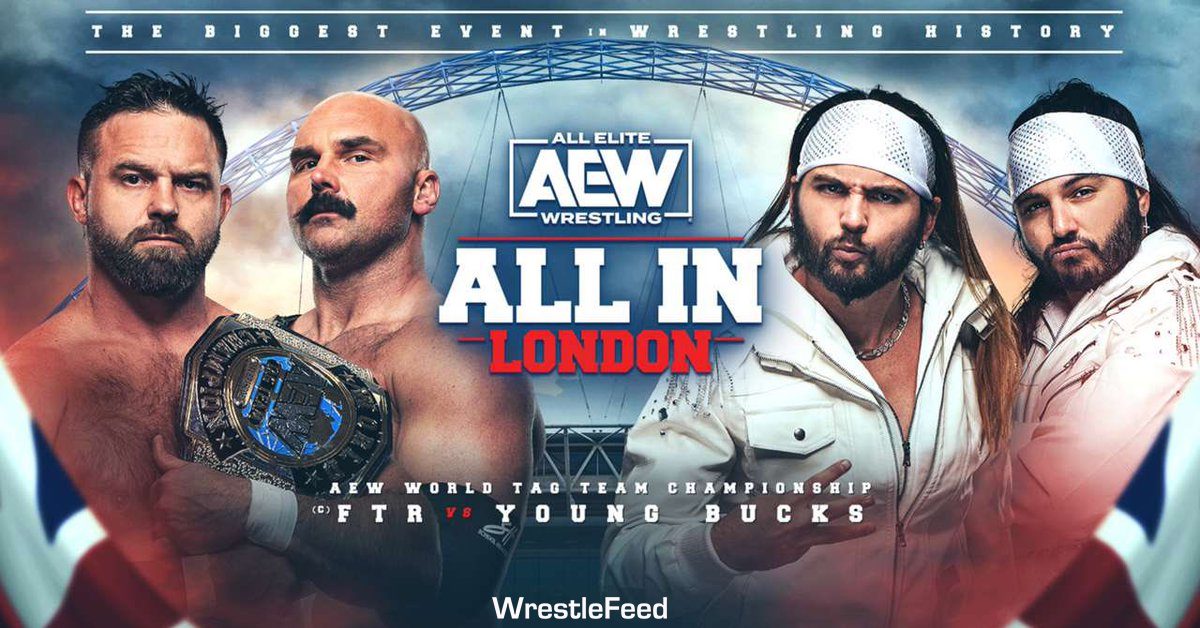 Also Read: Tony Khan Comments On Cash Wheeler's Arrest
WATCH: Revealing Video Of WWF Diva Chyna: