• ON THIS DAY IN WCW HISTORY (November 9, 1991) – WCW Power Hour
On this day in 1991, Ted Turner's World Championship Wrestling aired an episode of their weekly TV show 'WCW Power Hour'.
This episode featured pre-taped matches & storyline segments on the road to the 'WCW Starrcade 1991' PPV.
The card can be found below:
Terry Taylor & Tommy Rich vs. Big Josh & Bobby Eaton
Madusa vs. Bambi (JIP)
The WCW Patriots vs. Fred Avery & Bob Cook
Ron Simmons vs. Doug Somers
Barry Windham vs. Lou Fabiano
Tom Zenk vs. Bill Ford
WCW Top 10
Bill Kazmaier vs. Cactus Jack
Rick Steiner vs. Jim Boss
Sting vs. Buddy Lee Parker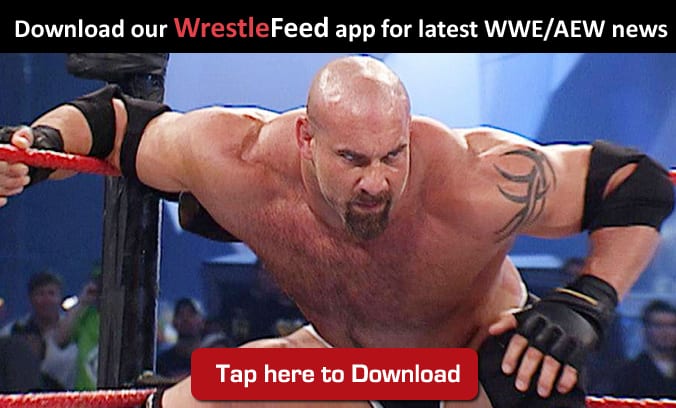 • Jerry Lawler Reveals What Vince McMahon & AJ Styles Said During Backstage Meeting At RAW
During a recent edition of The Jerry Lawler Show podcast, WWE Hall of Famer Jerry "The King" Lawler revealed what happened during the backstage meeting at this week's RAW (where Saudi Arabia travel issues were addressed).
Below are the highlights:
On what Vince McMahon said during the meeting:
"Vince said, 'guys, we've all been in this business for awhile, we've all experienced some travel issues in the past, but I can honestly say that in all of the years that I've been in the business, I've never seen this many travel issues happen at one time with a plane'.
Vince said to everybody, 'Guys, I've never seen anything like it, I'm sure you've never seen anything like it and hopefully we'll never experience anything like that again. We'll always have the travel people [stay with talent], they'll be the last people to leave. We'll always take care of this'.
Vince and those guys got out on his jet thinking that all of the talent was going to be right behind him, so they didn't have a clue that all of this was going on."
On what Vince said regarding rumors of bad relations between WWE and Crown Prince of Saudi Arabia:
"Nothing like that happened, there could be nothing further from the truth. He said that as a matter of fact, our relationship with the Saudi government and the Prince is at an all time high.
All of the things that people were concerned about didn't happen."
On what AJ Styles said during the meeting:
"AJ said, 'I'll be honest with you man, we were just minutes away from somebody going off and something bad happening. All I'm thinking about is that I'm supposed to be at home playing ball with my son right now and instead I'm stuck here in Saudi Arabia and nobody can explain to me why'."
WATCH: Super Hot Video Of WWE's Newest Diva – Scarlett Bordeaux: