• ON THIS DAY IN WCW HISTORY (November 22, 1992) – WCW Main Event
On this day in 1992, Ted Turner's World Championship Wrestling aired an episode of their weekly TV show 'WCW Main Event'.
This episode featured pre-taped matches, interviews & storyline segments on the road to the 'WCW Starrcade 1992' PPV.
The card can be found below:
Scotty Flamingo vs. Marcus Bagwell
Starrcade 92 Control Center
Tex Slazenger & Shanghi Pierce vs. Ricky Nelson & The Italian Stallion
Clip – Vader splashes Sting (SN)
Vader vs. Ricky Tango & Ken McDonald
Clip – Barry Windham turns on Dustin Rhodes (Clash XXI)
Clip – Barry Windham attacks Steamboat & Douglas (Clash XXI)
Ricky Steamboat & Shane Douglas vs. Tony Atlas & The Barbarian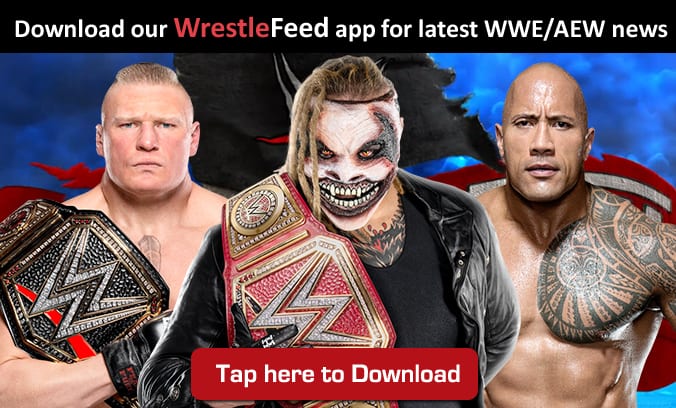 • Jim Cornette Reacts To Losing His Job In NWA Due To A Controversial Remark
During a recent match between NWA World Heavyweight Champion Nick Aldis and Trevor Murdoch on NWA Powerrr, Jim Cornette said the following on commentary:
"Trevor Murdoch is the only person who can strap a bucket of fried chicken to his back and ride a motor scooter across Ethiopia. Trevor Murdoch can take care of himself!"
Cornette got a lot of heat for this comment on Social Media and he had to resign from NWA.
During a recent edition of The Jim Cornette Experience, Cornette had the following to say about this situation:
"It's a starvation joke, not a race joke. Whether it's a good joke or a bad joke, it was a joke that has been told on TBS, USA Network, broadcast television stations across America over a variety of locations for the past 30 years.
If when I had said it, the producer – one of whom is Dave Lagana, but there's a variety of people that can talk to us on our headsets – had said, 'Awww, Jim. Don't say that.' 'Ok, sorry'.
If after the show, well we're gonna have to take out that one joke out, 'Ok, fine, sorry to make you have extra work.' If anybody called me up and said, 'Jim, you told that joke you've told a bunch of times, well that's racist.' 'Ok, I didn't know that.' Cause I was thinking it was f*cking funny cause the people in Ethiopia were hungry.
I'm not that sorry, cause it was a joke. And if you don't like the joke, that's fine, and I'd even apologize for a bad joke. But this goddamn feedback was above and beyond the offense. And I didn't mean it in any racist way, for f*cks sake.
I think the people that took it instantly as racist think that must be the only thing on people's minds when they think of black people and chicken. Which, that's a whole another issue that you've got. Cause I'm going for Starvin Marvin.
I, in now way, was thinking in that direction. To anyone who was legitimately offended by a bad joke in kinda sort of a way and would accept a reasonable apology, as humans sometimes do … yes, I'm sorry. Because I didn't intend it that way."
Also Read: Mark Henry Reacts To Jim Cornette's Recent Controversial Remark
WATCH: Former WWE Diva Layla Shakes Her Hot Juggs: