• ON THIS DAY IN WWF HISTORY (May 28, 1991) – WWF Prime Time Wrestling
On this day in 1991, the World Wrestling Federation aired an episode of their weekly TV show 'WWF Prime Time Wrestling'.
It featured pre-taped matches, studio interviews & storyline segments on the road to the 'WWF SummerSlam 1991' PPV.
The card can be found right here:
Bret Hart vs. The Warlord
WWF Update
Ted DiBiase vs. Randy Fox
In Studio Guest: Power & Glory & Dr. Of Style Slick
The Legion Of Doom vs. WT Jones/Warren Bianchi
Col. Mustafa vs. Gary Jackson
In Studio Guest: Eddie Robinson Of The WBF
Greg Valentine vs. Frankie DeFalco
In Studio Guest: Paul Bearer & The Undertaker
Jake Roberts vs. The Barbarian
Paul Bearer Shows Off Caskets
The Rockers vs. Bob Bradley/Al Burke
In Studio Guest: The Dragon Ricky Steamboat
The Big Boss Man vs. Tom Stone
WWF Event Center
Promo By Mike Quinn Of The WBF
The Nasty Boys vs. Red Tyler/Buck Zumhoffe
The Mountie vs. George Anderson
• Old School WWF Jobber Of The Day: Bobby Jarret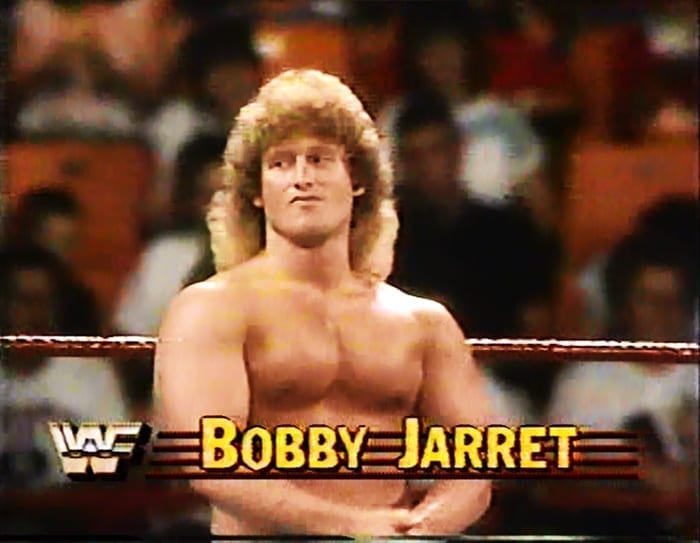 • Jim Cornette Rips AEW's Stadium Stampede Match, Says Wrestling Needs To Die
During a recent edition of his podcast, Jim Cornette ripped AEW's Stadium Stampede match between The Inner Circle and Broken Matt Hardy & The Elite from Double Or Nothing 2020 pay-per-view (tap here to check out the highlights from this match).
Below is what Cornette said:
"I almost wanted to apologize to Vince Russo for saying that he produced the worst wrestling I've ever seen or heard of after seeing this f***ing thing. It was the worst aspects of Money in the Bank without the WWE production talent or budget.
I will never watch this f***ing sh*t again. f*** all you people. I'm ashamed of Matt Hardy. I'm ashamed of Tony Schiavone. I'm ashamed of Jim Ross for not walking out on this. I'm ashamed of everybody involved in it. And it's the last time I'll be f***ing watching this horsesh*t. And Tony Khan can take his sports-based presentation and shove it up his f***ing a$$.
They're all f***ing morons for doing this. I'm disappointed in all of them, I don't want to see them personally again because I'd have to tell them. I don't want to see them professionally again because I don't want to see anybody involved in this ever again.
If this is what wrestling is now, it needs to die. Leave it alone and let it go. If you can't bring it back, and you just gonna f***ing pi$$ on the f***ing rotting corpse, let it go.
Find something else to do with your f***ing lives like I have, because I'm too embarrassed to be involved with these people and this industry, because of sh*t like this."
Also Read: Jim Cornette Explains How Jim Ross Is Ruining His Legacy In AEW