• ON THIS DAY IN WCW HISTORY (November 9, 1997) – WCW Worldwide
On this day in 1997, Ted Turner's World Championship Wrestling aired an episode of their weekly TV show 'WCW Worldwide'.
This episode was pre-taped from the Disney MGM Studios in Orlando, Florida and featured matches, interviews & storyline segments on the road to the 'WCW World War 3 1997' PPV.
The card of the show can be found here:
Bill Goldberg vs. Mark Starr
Scott Hall vs. Mike Rapada
Harlem Heat vs. Steve & Scott Armstrong
The Faces of Fear vs. Sumo Fuji & Shima Nobunaga
Steve McMichael vs. Renegade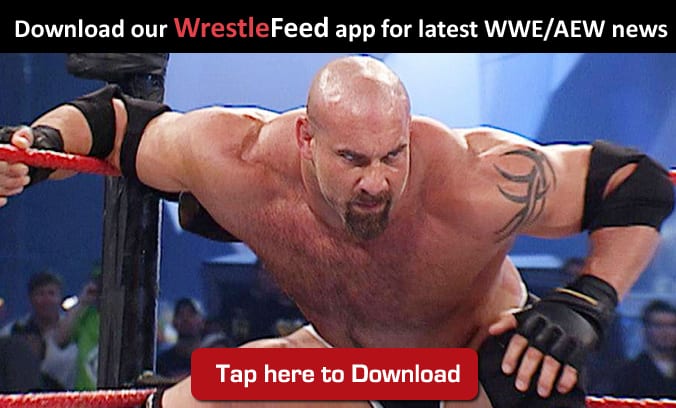 • Jon Moxley Reveals When WWE Higher-Ups Stopped Liking Him
During his appearance at Starrcast IV, AEW wrestler Jon Moxley (fka Dean Ambrose in WWE) talked about the moment WWE higher-ups stopped liking him.
Below is what Moxley said:
"So this is the pay-per-view when I won the United States Championship, I think I won it on this night. You know how you're like in the moment, in the zone you say things to yourself, you say things out loud. Like if you're shooting basketball you'd be like, 'Okay get in the hoop motherf*cker, all right!' Especially when you're really there and in the moment you should want to be there in a wrestling match. If you're not then you're not where you need to be.
So anyway, I win the match, the ref raises my hand and I say, 'Give me my f*cking belt!' — BLATANTLY — So the ref gives me the belt because I'm hyped up like I said, 'Give me my f*cking belt.' They cut it on the delay, I had no idea I said this because you know how you're just talking, ya know?
Like I'm saying [f*ck] to myself, it's not like I'm saying it to the mic. But, I said very clearly on camera, 'Give me my f*cking belt.' I'm pretty new at this point. So, I get in the back and everybody's a little weird — I could sense some weird energy.
I remember Road Dogg coming up to me and going, 'Did you say f*ck out there?' I said 'I didn't cut a promo.' He's like, 'No, in the ring.' I said I don't know, maybe… I don't think so' and he walks away.
I didn't think anything of it. The next day somebody comes up to me — I won't drop any names, but a higher up type comes up to me and says they wanted me to go into the truck, the production truck and apologize to those in the truck because they had to hit the button for the five second delay, because that's so hard.
But they wanted me to go in and apologize to the people in the truck because I swore on camera. I was like, 'Sure, okay' I had no problem with that. 'I'm sorry for that, I guess it just slipped out, it will never happen again.' So I go to the truck and they make me watch it. They sit me down like I'm being punished and they put it on and I was like 'I bet I didn't say it' and they put it on and I'm like 'Oh I so totally said it.' Just blatant.
So I'm totally admitting fault and apologizing and like bowing saying totally, my bad it won't happen again, it just came out I was just in the moment — and I'm new I'm not used to these cameras picking up every little thing, you know? I don't know, I'm sorry — I apologized and gave what I legitimately thought was a sincere perfect apology.
So I leave. A little bit later the same person comes up to me and pulls me aside all serious and goes, 'I don't think that was the right kind of apology for the push we want to give you.' I'm like, 'What do you mean? I apologized.'
Then he's like, 'Look, I know you're a different type of cat.' I didn't know I thought I totally apologized. I guess looking back years later I came off as a d*ck. I didn't mean to, but I must have.
I think that was a pivotal moment where they were like, 'F*ck this guy' and that's how they saw me and looked at me and probably see me to this day. I can be a very poor communicator."
WATCH: Busty Stephanie McMahon Forcefully Kissed: