• On This Day In Pro Wrestling History (January 21, 1992) – WCW Clash of the Champions 18
On this day in Pro Wrestling history on January 21, 1992, Ted Turner's World Championship Wrestling aired 'WCW Clash Of The Champions 18' LIVE on TBS from the Kansas Expo Center in Topeka, Kansas.
This show featured the WCW debut of Old School WWF Legend Jesse "The Body" Ventura.
Below are the results:
The Steiner Brothers defeated Big Van Vader & Mr. Hughes
Marcus Alexander Bagwell & Brian Pillman defeated Taylor Made Man & Tracy Smothers
Johnny B. Badd defeated Richard Morton
P.N. News defeated Diamond Dallas Page
Falls Count Anywhere: Cactus Jack defeated Van Hammer
The Fabulous Freebirds defeated Brad Armstrong & Big Josh
Vinnie Vegas defeated Thomas Rich
Dustin Rhodes, Barry Windham & Ron Simmons defeated The Dangerous Alliance
Sting & Ricky Steamboat defeated Steve Austin & Rick Rude
• Kaitlyn On Issues During Her Divas Title Reign
During a recent interview with Ring The Belle, former WWE Divas Champion Kaitlyn (aka Celeste Bonin) talked about being disappointed with her Divas Title reign and returning to wrestling.
Below are the highlights:
On her Divas Title reign:
"I had an awesome run, but it was not as action-packed as I had hoped.
I think like when I left it kind of like did die down a little bit and because Eve was a favorite. Also when I had the title, that's kind of when Total Divas got introduced, and it kind of overshadowed everything that was going on in the women's division."
On her return to wrestling:
"I had gone through this really sh*tty divorce and I was like, 'I love wrestling. Let me get back into it to feel like me again.' And because I was posting a lot of that on social media, somebody reached out and they were like, 'Hey, do you wanna be a part of this?'
I started training really hard for it because I'm like, 'I'm not gonna go back and suck a$$' and so, I train all summer for it. The thing is with WWE, if you are associated with them, it's such a huge commitment and I have a business and a ton of other stuff going on so, couldn't necessarily commit to a 300-day-a-year type of schedule.
But to go back and do this one off, I think I was there for a week and doing press and all that stuff, which is cool to be back in that world again and it'd be on my terms."
WATCH: Former WWE Divas Champion Kaitlyn's New Exposing Video:
• WWF Jobber Passes Away
According to the Wrestling Observer, former WWF Jobber Steve Gillespie has passed away at the age of 56.
Steve was found dead in his car. No other details are available regarding his death at the moment.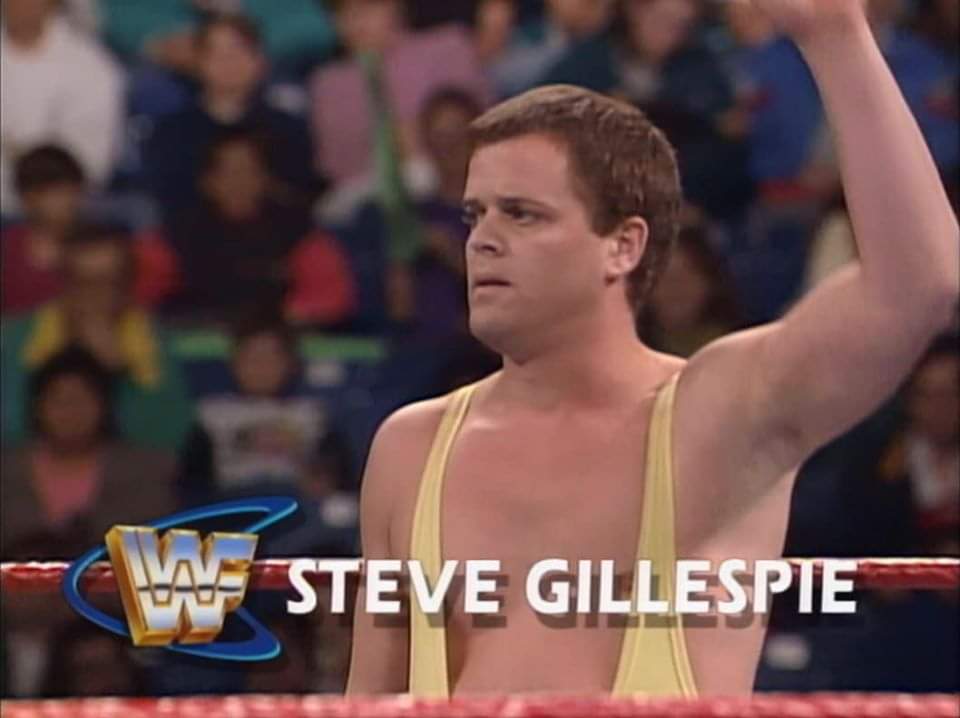 Steve was notable for his run as Dr. Hannibal in FMW. He was also involved in the training of Chris Jericho and Lance Storm.