• Ronda Rousey's Husband Interested In A WWE Career
During a recent interview with TMZ, RAW star Ronda Rousey's husband, former UFC Heavyweight fighter Travis Browne, showed his interest in having a WWE career and working with his wife in the ring.
Below is what Browne said:
"I'll never say no, but we'll have to see, really. This is Ronda's time in the WWE. She's killing it, she's taking over the world. She took over the UFC, she's taking over the WWE, she's gonna continue to do whatever she wants to do.
I'll never say no to the possibility of going out there and wrestling. I'd love to go out there and work with my wife. That'd be so much fun. A mixed match? Oh yeah. That was her at the WrestleMania. It'd be fun. I wouldn't say no."
• Kane Becomes The New Mayor Of Knox County, Tennessee
Former WWF Champion Kane has done it! "The Big Red Machine" won today's election by pulling 67% votes in his favour (where 51,804 citizens casted their vote in Kane's favour) to become the new Mayor of Knox County, Tennessee!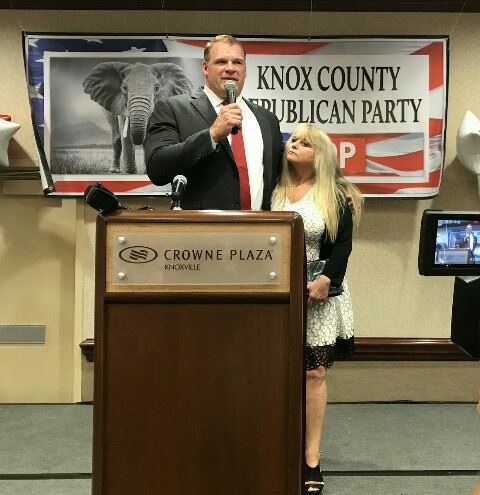 Below is what WWE posted about this:
Kane elected Mayor of Knox County, Tenn.
"According to WATE in Knoxville, Kane has been elected Mayor of Knox County, Tenn., tonight, capping a path to office that began over a year ago for the former WWE Champion.
Kane came away with a strong political victory following a narrow victory in the primary election two months ago.
Congratulations to Kane on his election!"
Knox County mayoral candidate Glenn Jacobs — aka the WWE pro wrestler Kane — is waiting for early voting results. WWE cameramen are here. One said he spent the day with Jacobs, "mostly in the rain." pic.twitter.com/Yx9ALrcWSt

— Travis Dorman (@travdorman) August 3, 2018
Announcement: We have launched our 'WrestleFeed' App on both Android & iOS. We're trying to create Wrestling's own Social Media with it. Apart from all the wrestling news, videos & other updates on the app, we're also going to do a 'Wrestling Quiz' every week before Monday Night RAW soon. The winner of that Quiz will win $100.
Please download our app now! Below are the download links:
Android – http://bit.ly/2IVQ3yU
iOS – https://apple.co/2Oido0R