On this day in Pro Wrestling history on October 5, 1997, Badd Blood: In Your House took place. This event marked the debut of the Kane gimmick in the World Wrestling Federation, who interfered in the main event match between The Undertaker & Shawn Michaels (which featured the first ever Hell in a Cell match).
Prior to this event, Brian Pillman tragically passed away at the age of 35. Vince McMahon acknowledged Pillman's death during the PPV event. Below are the results from the PPV:
– Nation of Domination (Rocky Maivia, Kama Mustafa and D'Lo Brown) def. The Legion of Doom (Hawk and Animal) in a handicap match.
– Max Mini and Nova def. Tarantula and Mosaic
– The Godwinns (Henry and Phineas) def. The Headbangers (Mosh and Thrasher) to win the WWF Tag Team Championship.
– Owen Hart def. Faarooq to win the vacant WWF Intercontinental Championship (Steve Austin vacated the title after his neck injury).
– The Disciples of Apocalypse (Crush, Chainz, 8-Ball and Skull) def. Los Boricuas (Savio Vega, Jesus Castillo, Jose Estrada, Jr. and Miguel Pérez, Jr.)
– Bret Hart and The British Bulldog def. Vader and The Patriot in a flag match
– Shawn Michaels def. The Undertaker in the 1st ever Hell in a Cell match and became the #1 contender for the WWF Championship. Kane made his debut during the match and attacked The Undertaker.
You can watch Kane's debut below:
On the occasion of 20 years of Kane, WWE posted some statistics from his career:
1. Career Win-Loss Record
Wins: 525
Losses: 452
Draws: 67
2. Most Frequent Career Rivals
76 Matches vs. The Big Show
60 Matches vs. Chris Jericho
57 Matches vs. Triple H
51 Matches vs. Christian
49 Matches vs. Rey Mysterio
3. Tag Team Specialist
Total Days as Tag Team Champion: 716
Held Tag Team Titles with:
The Undertaker
Big Show
Mankind
Rob Van Dam
X-Pac
The Hurricane
Daniel Bryan
4. Title History
Titles Won: 8
1x WWF Championship
1x World Heavyweight Championship
1x ECW Championship
2x Intercontinental Championship
1x Hardcore Championship
9x World Tag Team Championship
2x WWE Tag Team Championship
1x WCW Tag Team Championship
5. Signature Moves
Chokeslam
Tombstone Piledriver
Gloved Claw
6. Sibling Rivalry
Matches Against The Undertaker: 57
Matches Teamed Up With The Undertaker: 46
7. History of The Masks
Total Masks: 5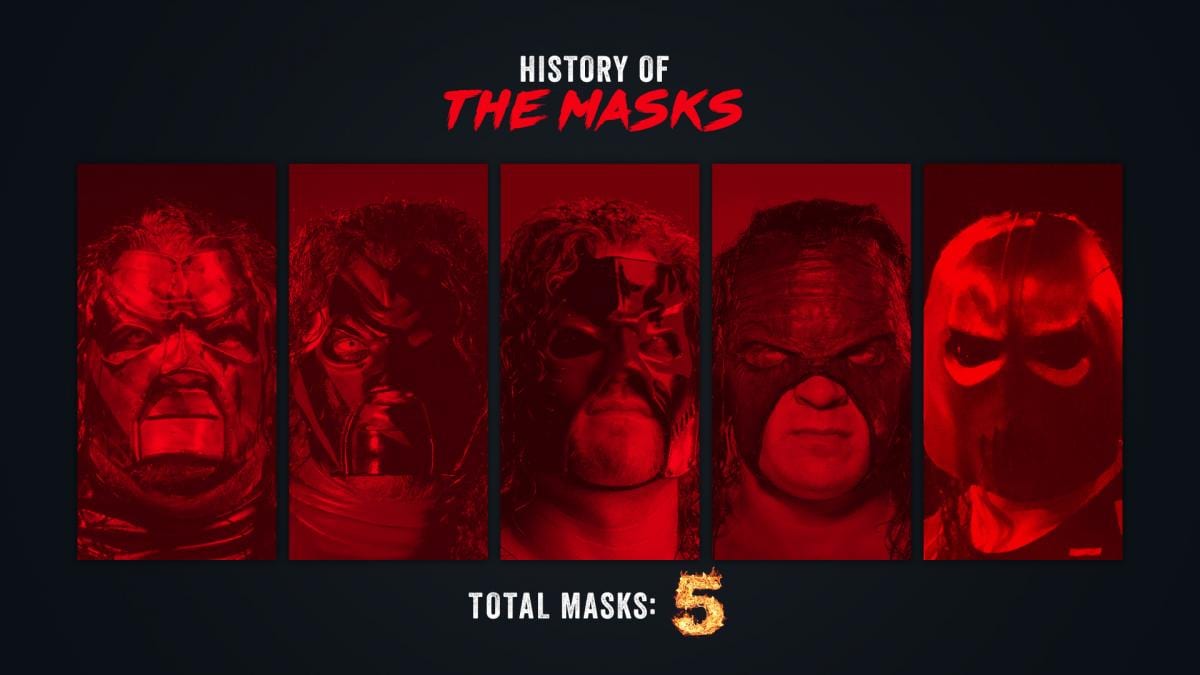 8. Chicks Dig The Mask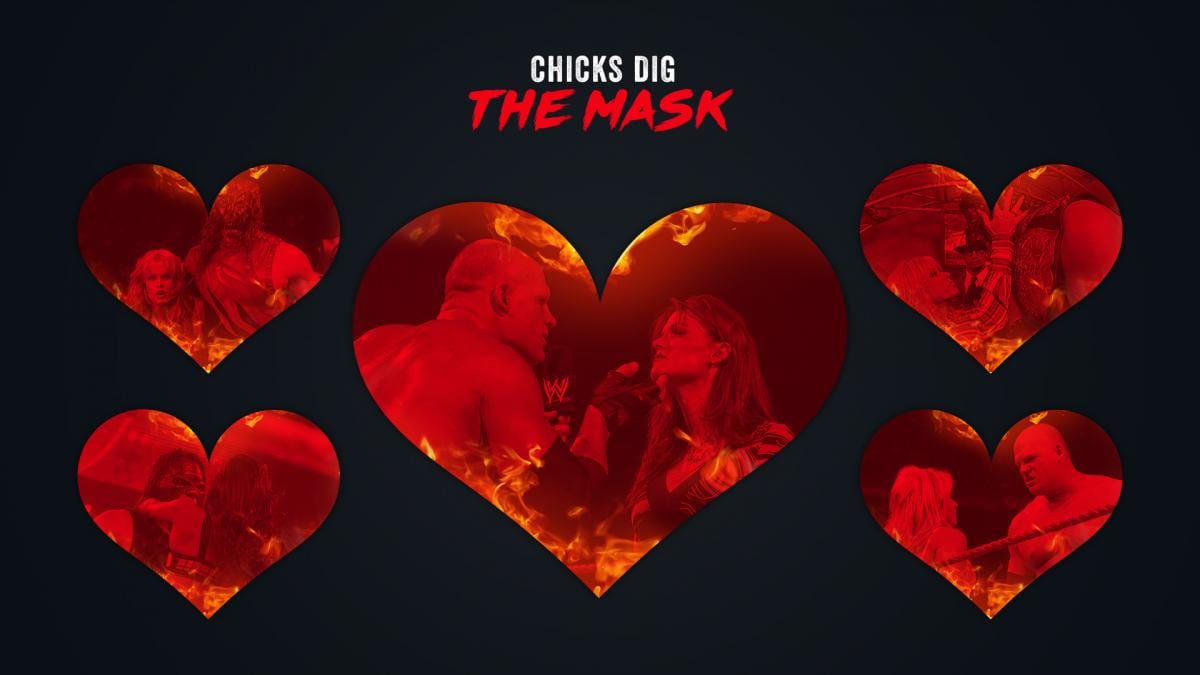 9. Total Personalities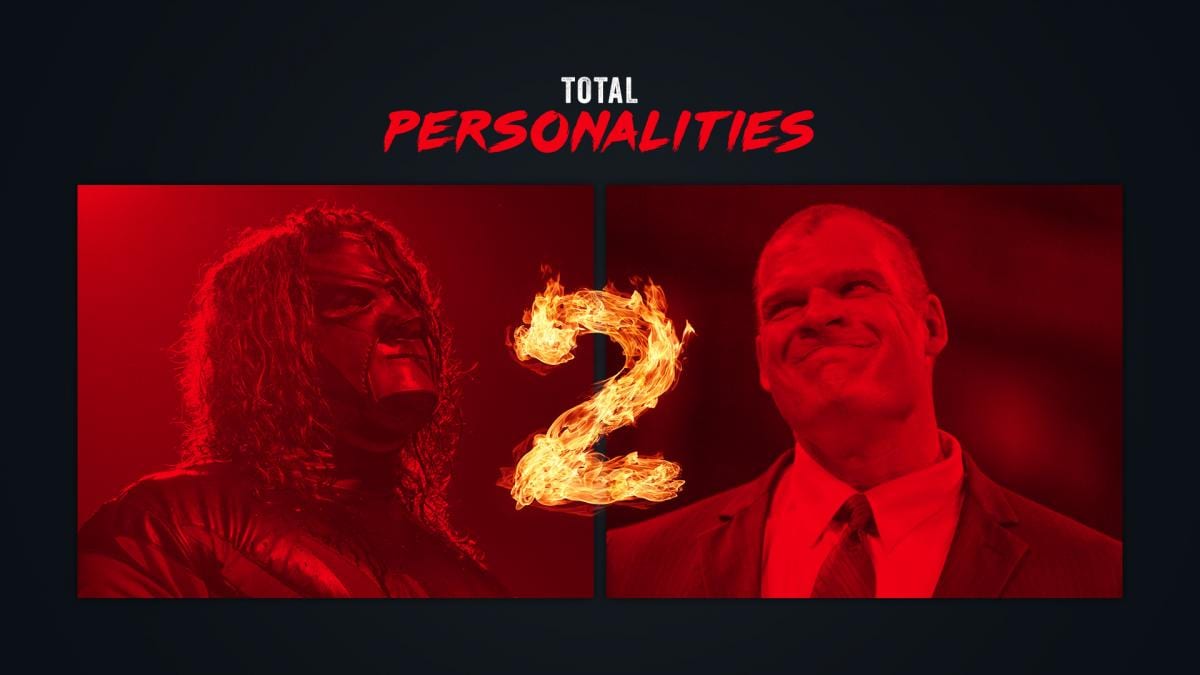 10. Records Set
Most Royal Rumble Match Eliminations: 11 (This record was broken by Roman Reigns in 2014)
Fastest WrestleMania Match: 11 Seconds (This record was broken by The Rock vs. Erick Rowan from WrestleMania 32)
Fastest Money In The Bank Cash-In: 51:48 minutes
Most Royal Rumble Eliminations of All Time: 43