• ON THIS DAY IN WWE HISTORY (July 8, 2002) – WWE Monday Night RAW
On this day in 2002, World Wrestling Entertainment aired another LIVE episode of their weekly TV show 'WWE Monday Night RAW'.
It was broadcasted from the First Union Center in Philadelphia, Pennsylvania and featured matches & storyline segments on the road to the 'WWE Vengeance 2002' PPV.
Here's the match-card:
1. Booker T vs. Eddie Guerrero
2. Chris Benoit vs. Bubba Ray Dudley
3. Bradshaw & Trish Stratus vs. Christopher Nowinski & Jackie Gayda
4. Ric Flair vs. Steven Richards
5. Jeff Hardy vs. William Regal
6. Kevin Nash, The Big Show, X-Pac, Chris Benoit & Eddie Guerrero vs. Rob Van Dam, Bubba Ray Dudley, Spike Dudley, Booker T & Goldust
• Old School WWF Jobber Of The Day: Mark Frear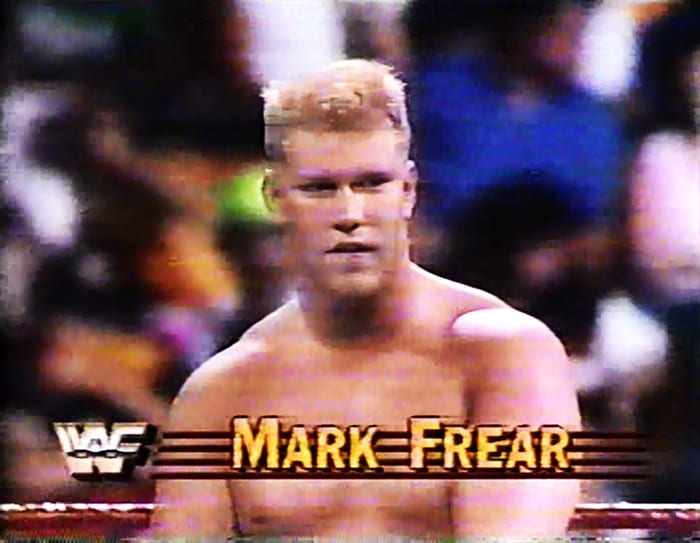 • Keith Lee Comments On Winning The NXT Championship, Picks The 2 Biggest Nights Of His WWE Career
In the main event of tonight's NXT Great American Bash (Night 2), NXT North American Champion Keith Lee defeated Adam Cole to win the NXT Champion.
This ended Cole's record 403 day reign as the NXT Champion.
Lee posted the following on Twitter after picking up the biggest win of his WWE career so far:
"Game Changer. Moment Maker. Prophecy Ender.
HISTORY MAKER.
#FirstOfMyKind #Leegion #BaskInMyGlory #iAmLimitless"
Game Changer. Moment Maker. Prophecy Ender.

HISTORY MAKER.#FirstOfMyKind #Leegion #BaskInMyGlory #iAmLimitless pic.twitter.com/SQklw7PpwK

— Hopeful Lee (@RealKeithLee) July 9, 2020
Prior to winning the NXT Championship, Keith Lee spoke to talkSPORT and discussed his encounter with Brock Lesnar at Royal Rumble 2020 and his impressive performance in the RAW vs. SmackDown vs. NXT Men's Tag Team Elimination match at Survivor Series last year.
Below are the highlights:
On his encounter with Brock Lesnar:
"If I'm going to be 100% honest, I didn't know I was going to be in the Royal Rumble until about two hour before the Royal Rumble. That day was just me there in case I'm in the Rumble [laughs]. That's really what it was.
And I knew like hey, there's a chance I could possibly be in this, so really the day was just relaxing a little bit and seeing some of the extra talent I was familiar with – because obviously I'm from Texas – and watching, trying to learn what I can.
Once I found out, I was like 'oh, OK!' And I kind of let that be and got myself together and get dressed in a timely manner, because I'm very slow to get my gear on [laughs].
Eventually we got to the point that it was time and I'm just seeing this guy demolishing people [laughs] left and right! I'm thinking I need to go out there and fight this man. I'm not about to go out there and get dumped like 90% of the people that have come out here.
So it was a little more heartening when I saw Big E, Kofi and Rey come together and put a little something on him and then all of a sudden they were gone! So I was like OK, let's figure this out.
So by the time I got out there, I was so amped up my own adrenaline had gotten me to the point where I can barely feel anything. If you watch it back, I had tape coming up my ankle out of my boot from when the Undisputed Era smashed my ankle up with a chair and it legit hurt.
I was still recovering from that mind you, but my adrenaline was so high I hardly noticed the pain. I didn't have as much of a limp as I maybe should have as I was walking down there because I was just ready to fight!
And then the moment I got to the ring, I felt everything. From the fans, to Heyman, to the atmosphere, the announcers – then I looked at Brock and I was like 'Oh, this is a big deal right now!' People are losing their minds and I'm fired up.
When I stepped in the ring it's this incredible moment. I don't know what to call it; it's like Hulk meets, I don't know…Godzilla or something?!
When I get to the ring, I don't even know how long we stood there! It just felt like an explosion. The atmosphere alone was just pure electricity. The experience was magical to say the least.
You can feel something different when you step into the ring with Brock Lesnar and I love that. So it was exciting and it felt like the place for me. And I love that."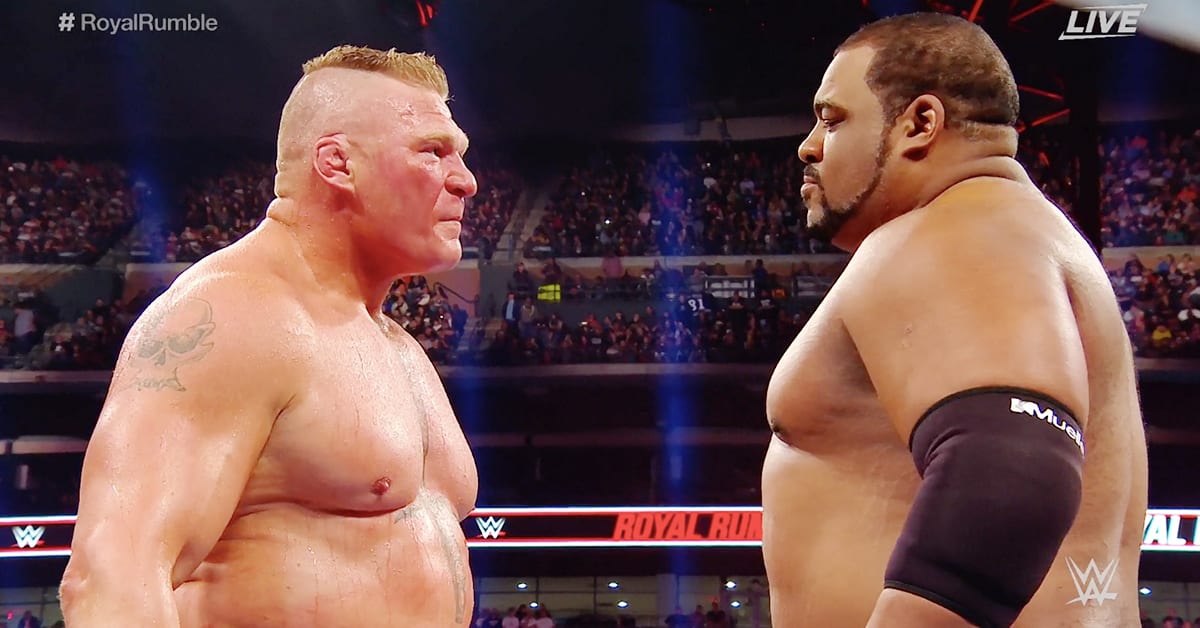 On his performance at Survivor Series 2019:
"When you think about things like that, it's really hard to interpret what that's like because Seth and Roman are just two so top tier guys it's almost unreal.
When you're one of the final three and you step in the ring, in that moment, I'd never really done anything WWE wise except the little invasion we had going on. But when I stepped in the ring and people were going nuts for me with those two in the ring, it's just a blessed moment, man.
It's really powerful. It's encouraging. It's a different type of feeling.
I think everything from getting to that point and recognizing that I'm one of the final three and even to the point of eliminating Seth…I mean, when that happened, I think everybody thought I was just going to take Survivor Series home. Now, Roman would have something to say about that [laughs].
But the battle that would ensue before that occurs was something that was special as well. From the moment of stepping in with those two to eliminating Seth, to the moment of his recognition of the fact that I was the last one there with him and that moment where he just stood and looked at the crowd because he was genuinely befuddled by their excitement for me, made a said level of competition and it was just beautiful.
Those that don't know, competition is something that I absolutely love. And to me, it's what drives this business. Because if you're not competitive, what do people have to cheer for?
And at the top level, man it's a different feeling. It's a different level of aura, of magic of power and intensity. Man, that was a beautiful thing.
And yeah, I went down in both cases [Royal Rumble and Survivor Series], but I think that anything else for me outside of winning the North American Championship and this opportunity to become the Champ, those are the biggest nights in my career thus far."
Also Read: Triple H Comments On Adam Cole Losing The NXT Title After 403 Days
WATCH: Charlotte Flair Grabs Bayley's Buns: