• Latest WWE Signing Said To Have A Better Personality Than Brock Lesnar & Kurt Angle
WWE recently signed 21-year-old Olympic Gold Medallist Gable Steveson to a contract.
During a recent edition of Monday Mailbag, WWE Hall Of Famer Gerald Brisco was asked if Gable has what it takes to become a big superstar like Brock Lesnar & Kurt Angle.
Here's what Brisco said:
"He's got all the attributes and all the skills. I think where he's far ahead of both of these guys at this time right here, he's got a better personality.
He's out there. He's a young kid. He likes to have fun. He's a serious guy when it comes to training."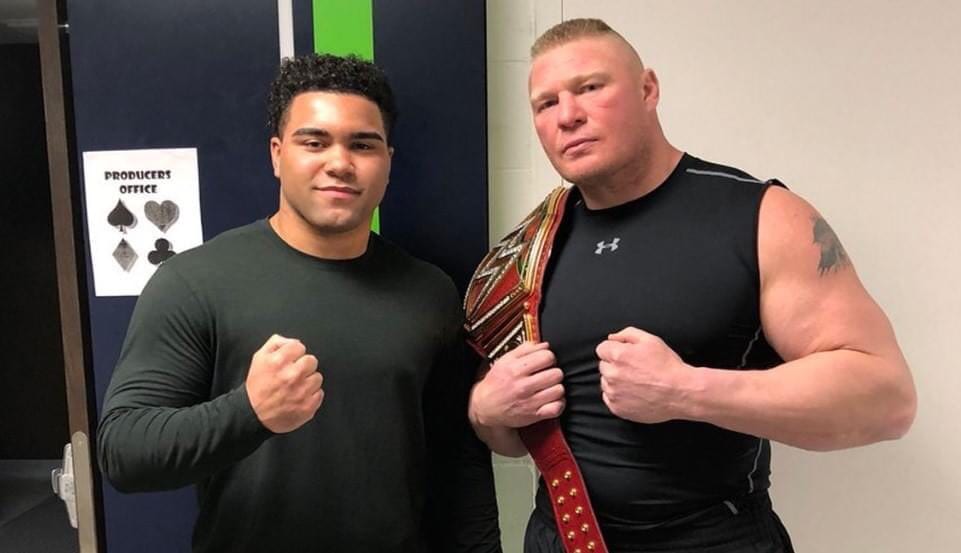 Also Read: WWE Is Planning A 'Passing Of The Torch' Moment With Brock Lesnar At A Future WrestleMania
• On This Day In Pro Wrestling History (September 22, 2010) – Old School WWF Veteran Passed Away
On this day in 2010, we lost Old School WWF/WCW Veteran Giant González (Real name: Jorge González) at the age of 44 due to complications from diabetes and heart issues.
During the 1988 NBA Draft he joined the Atlanta Hawks but a knee injury eventually kept him from actually playing for the team.
Ted Turner, who owned the team and was also the owner of World Championship Wrestling offered Jorge a job as a professional wrestler and after a year of training, he debuted as El Gigante in 1990.
In 1993, Vince McMahon signed him to a World Wrestling Federation contract, where he was now known as Giant González.
González was the only WrestleMania opponent of The Undertaker, during the famous 21–0 undefeated streak, who did not lose via pinfall or submission, but only by disqualification.
† REST IN PEACE GIANT GONZALEZ
January 31, 1966 – September 22, 2010