• "LOTS of blood under there" – Cody Rhodes Gives An Update On His Injury (Photo)
Earlier this month, the biggest topic of discussion was Cody Rhodes wrestling with a torn pec at Hell In A Cell 2022.
He was involved in a physical angle the next night on RAW as well.
According to the Wrestling Observer, Hell In A Cell 2022 did around 200,000 searches on Google and searches for Cody Rhodes were the same as well, thus creating history:
"The show had the usual 200,000 Google searches that most WWE PPV shows.
There were another 200,000 searches that day for Rhodes, the most for any individual wrestler on a pro wrestling PPV show in years."
Rhodes underwent surgery on June 9th in Birmingham, Alabama. The surgery was performed by Dr. Jeffrey Dugas.
He's expected to be out of action for 6-9 months.
Cody gave the following update on his injury after surgery:
"Majority bruising has drained down into my ribs and into my hip – surgery was a bear…lots LOTS of blood under there."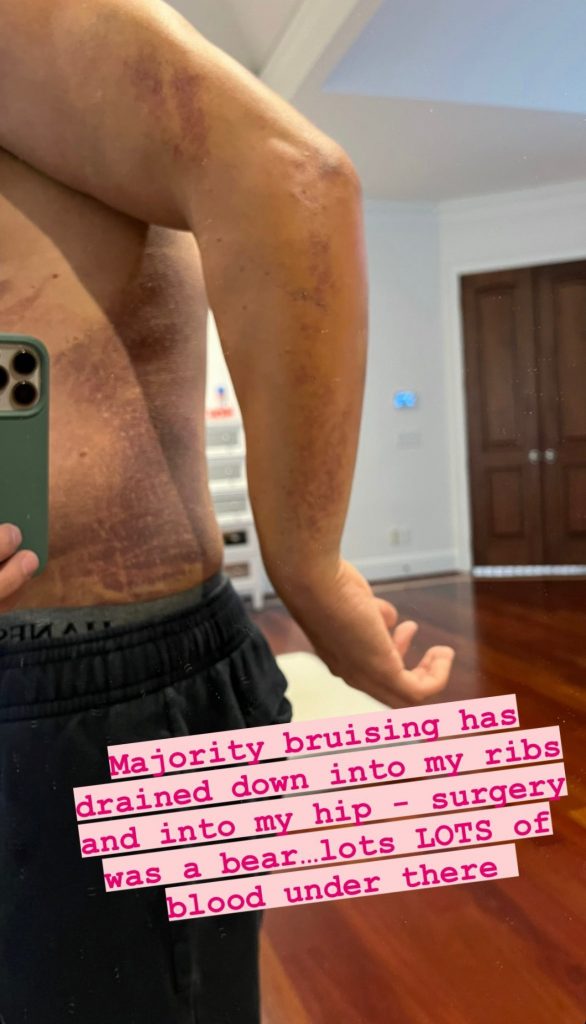 Also Read: The Rock Reacts To Cody Rhodes Wrestling With A Torn Pec
• Old School Wrestling Veteran Celebrates His Birthday
Old School Wrestling Veteran Big Vito (Real name: Vito LoGrasso) celebrates his 58th birthday.
Vito used to wrestle for the World Wrestling Federation during the early 90s as an enhancement talent with the names "Von Krus" & "Skull Von Krush", before joining Paul Heyman's Extreme Championship Wrestling in 1999, where he became a member of Da Baldies.
By the end of 1999, he joined Ted Turner's World Championship Wrestling, where he was a member of The Mamalukes alongside Johnny The Bull Stamboli & Tony Marinara.
Vito stayed with WCW till the company was sold to Vince McMahon in 2001, but – unlike many WCW Wrestlers – he did not join the WWF right away, but only signed a World Wrestling Entertainment contract in 2005 and became a member of the WWE version of The Full Blooded Italians (F.B.I.).
HAPPY BIRTHDAY BIG VITO!