According to Wrestling Observer's Dave Meltzer, there have been talks of former 6 time WWE World Heavyweight Champion Batista being inducted into the WWE Hall of Fame Class of 2018 during the WrestleMania 34 weekend next year.
It should be noted that WrestleMania 34 will take place in New Orleans, which also the site of WrestleMania 30 (which was Batista's last WrestleMania, where he main evented in the WWE World Title match).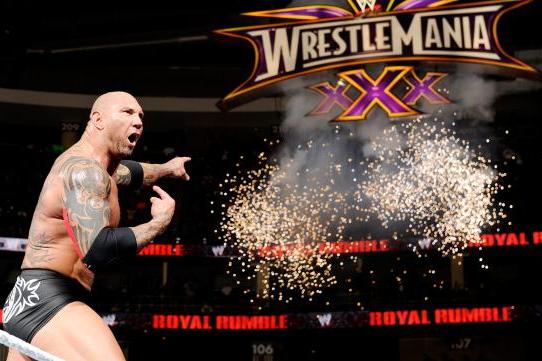 By inducting Batista into the WWE Hall of Fame, WWE obviously wants mainstream media coverage by cashing-in on Batista's Hollywood fame. WWE can do the same with The Rock, but they can wait with "The Great One" as he's going to be Hollywood's top star for a long time.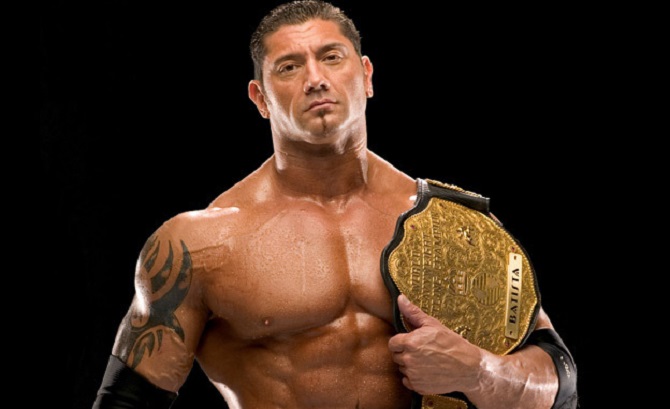 Below are Batista's accomplishments in the WWE:
– 2x WWE Champion
– 4x World Heavyweight Champion
– 3x World Tag Team Champion
– 1x WWE Tag Team Champion
– 2x Royal Rumble Winner
– 2x WrestleMania Main Eventer
You can watch the 10 best Batista Bomb's below:
Batista's last WWE match was at Payback 2014 PPV, where he (along with Triple H & Randy Orton) lost to The Shield.