Undisputed WWE Universal Champion Roman Reigns and Jey Uso met in the ring in the main event segment of tonight's SmackDown. Roman told Orlando to acknowledge him and they did.
Reigns asked Jey if he still wants to do this. Jey said yes, because he has to do it after what Roman and Solo Sikoa did to Jimmy Uso.
Roman said Jey is just a pawn in this game. Jey tore up the contract and said they don't need no contract.
Jey said this match at SummerSlam 2023 will be "Tribal Combat". Roman asked if the elders know about this, and Jey said it was the elders' idea. Jey said they can do anything in this match.
Roman said this isn't his first rodeo and said he has ran this business for almost a decade now. Roman then placed the Undisputed Title on the table and Jey reminded him that this is Tribal Combat.
This led to Roman placing his Ula Fala on top of the Title as well, which means it's a "Winner Takes All" match at SummerSlam 2023.
The winner will be the Undisputed WWE Universal Champion and will also be The Tribal Chief.
Roman and Jey then made this match official in a Samoan way, but holding hands and touching heads.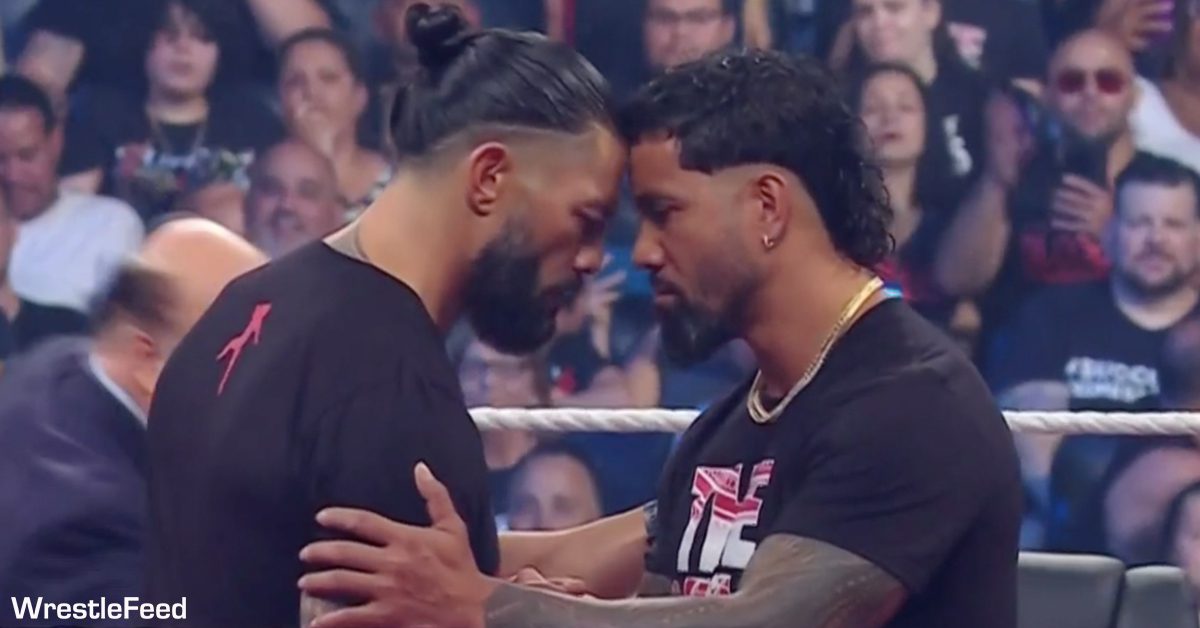 Solo was confused by this and went for the Samoan Spike on Jey, but Roman stopped him. Jey then took advantage of this and superkicked Solo to end the show.
You can watch it below:
— @LuigiWrestling (@luigiwvideos2) July 22, 2023
Also Read: LA Knight Loses On Tonight's WWE SmackDown
New Video: Candice Michelle Shows Off Her Huge Knockers: