• Triple H Reveals What Re-Lit The Passion Of The Wrestling Business Inside Shawn Michaels
During a recent interview with Sports Illustrated, Triple H talked abut the new Performance Center website, WWE recruiting globally, his interest to work behind-the-scenes, Shawn Michaels returning to work at the Performance Center & more.
Below are the highlights:
On the new Performance Center website:
"The hardest part about this business is there is no pathway. We're creating a pathway. Vince and I spoke about it, and he said, 'Let's go do it.' We are going around the world to look for international stars. If you want a career in the WWE, here is how to go about it. There is advice on what to expect at tryouts and testimonials from people who have careers in WWE. It's all about creating the pathway, and this will really open the faucet and allow talent to flood in from a global level."
On WWE recruiting globally:
"We're recruiting globally, finding stars around the world. WWE is this global product that is seen everywhere and has massive appeal, almost on a level where there is nothing quite like that. American football does not translate a lot overseas, cricket doesn't translate everywhere in the world. Soccer is probably the closest to it, but we have this amazing product that is globally massive. Seventy percent of our viewership across all our platforms comes from outside of the US. We want to keep the world engaged.
Our goal is to find local talent to try out with the WWE, train them locally, then see the talent eventually move to the US, become part of a global brand in NXT, go to Raw, go to SmackDown, and then be a part of WrestleMania. What is that engagement then to those fans in that area? That's transformative to a global audience. We're one of the biggest, most watched products in India. But if we can take local, homegrown talent from India and create stars, there will be an even deeper involvement. We are a truly global brand. We tour globally and the product exists globally. It's the global localization of the world, and engaging with local markets in a grassroots manner leads to an even greater local presence."
On his interest to work behind-the-scenes:
"I've always been fascinated with the behind-the-scenes aspects of this business and how it is all created. When Vince saw my interest in that, he helped cultivate that. He had me come to production meetings, asked me questions, and really got me engaged in the process.
Vince came to me and asked, 'Would you mind being the agent for a match tonight?' I still remember how fun it was to help somebody else put something together and see it come to be. I became more and more involved in that, and I got excitement in being part of the behind-the-scenes aspects. It brought me a level of adrenaline and excitement to see it take place."
On Shawn Michaels returning to work at the Performance Center and what re-lit his passion for the business:
"Shawn Michaels and I talk about it all the time now. Shawn wasn't a part of this business for a long time, and then he came to the Performance Center and it lit a fire under him to see all the young talent. The more he started being around, the more invigorated he became. That re-lit his passion for the business. It's almost that same level of energy and excitement to help someone put it together and then see tdheir success.
There is something about going out in front of 80,000 people at WrestleMania, and you can never duplicate that kind of energy, but it's not far off. I love what I'm doing right now. When you see someone who only has this glimmer of a dream, and you watch as that evolves to a debut match and then first appearance on TV, that is also a special feeling and hard to otherwise replicate."
• Major Update On How Long AJ Styles' WWE Title Reign Is Expected To Last
According to DirtySheets.net, "The Phenomenal" AJ Styles is expected to hold on to the WWE Championship at least until the WWE 2K19 video game is released (as he's the cover star of the game). WWE 2K19 will be released on October 9.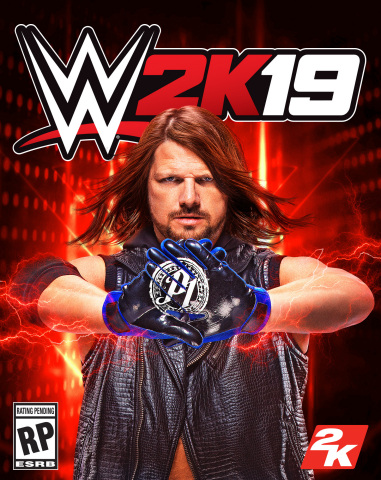 Styles will be 11 months into his reign as WWE Champion by then, so it's very much possible that Styles' current WWE Title reign lasts for over a year combined (he might even end 2018 as the WWE Champion).
This means that Styles will retain his Title against Rusev at Extreme Rules 2018 and against Samoa Joe in the coming months as well (he's scheduled to face Samoa Joe at SummerSlam & Hell In A Cell PPVs).