Mandy Rose and Sonya Deville became friends on WWE Tough Enough in 2015.
In 2020, during the Sonya Deville stalker incident, it was revealed that Mandy was spending the night at Sonya's place.
This began rumors that Mandy and Sonya might have dated each other.
However, that's not the case.
Mandy said the following about these dating rumors during an interview with Distractify a while ago:
"I think it's obviously just rumors. Everyone can get different vibes from the way we are portrayed on TV. I feel like for my character too, it's a little bit more hot bombshell, a little more s*xual too, so I think some of the things I do can be portrayed as that."
It should be noted that WWE actually began a relationship angle between Mandy and Sonya on an episode of SmackDown in 2019, but later nixed it: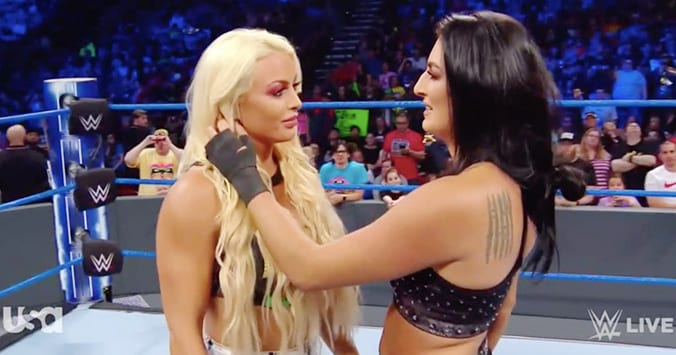 Mandy Rose is engaged to former NXT wrestler Tino Sabbatelli, while Sonya Deville is engaged to Toni Cassano.
Also Check Out: Mandy Rose Reunites With WWE Friends In A Bikini Party (Photos)
WATCH: Mandy Rose's Revealing Photoshoot: