• ON THIS DAY IN NWA HISTORY (November 8, 1986) – NWA World Wide Wrestling
On this day in 1986, Jim Crockett Promotions aired an episode of their weekly TV show 'NWA World Wide Wrestling'.
This episode featured pre-taped matches, interviews & storyline segments on the road to 'Starrcade 1986'.
The card can be found below:
Interview: Rick Rude w/ Paul Jones
Jimmy Garvin vs. Eddie Roberts
Clip- Dusty /Nikita/Ivan confrontation from WCW
Starrcade '86 control Center
Promos: Arn Anderson/Tully Blanchard/Ric Flair
Louisville Slugger w/ Jim Cornette
Midnight Express & Big Bubba vs. Zane/West/Jackson
Interview: Dusty & Nikita
Interview: Tully Blanchard w/ JJ Dillon
Rick Rude vs. Keith Patterson
Interview: Ric Flair
Don & Rocky Kernodle vs. The Mulkeys
Ricky Lee Jones vs. Mike Simani
Promos: RnR Express/Nikita Koloff
Arn Anderson & Tully Blanchard vs. Rossi/Savage
Interview: Arn Anderson & Tully Blanchard w/ J.J. Dillon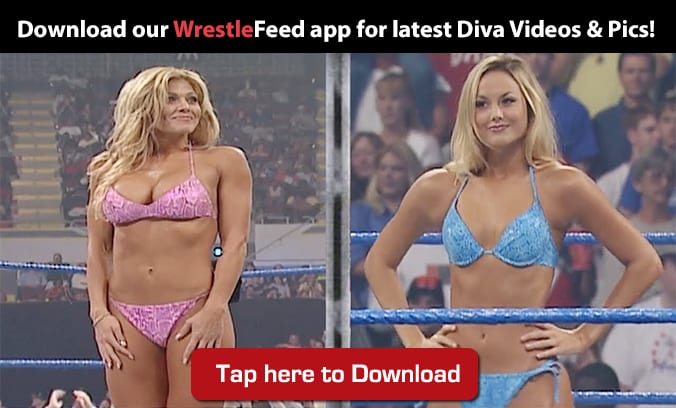 • Mandy Rose Shakes Her Exposed Buns (Video), Comparison With Alexa Bliss' Buns
SmackDown wrestler Mandy Rose is one of the strongest female wrestlers in WWE today.
However, strength isn't the only thing that she has. Mandy is one of the most beautiful women in WWE today.
With that being said, WWE fans often wonder which female wrestlers has the best buns in WWE today. Most of the fans would say either say Mandy Rose or Alexa Bliss.
Well, we'll let you decide.
You can check out a close-up video of Mandy Rose shaking her buns below:
To compare her with Alexa Bliss, you can watch a revealing video of Alexa below: