• Mick Foley's Daughter Has Joined OnlyFans
OnlyFans is a great platform for women to make a lot of money from their hardcore fanbase.
Some wrestling stars already do it, including Sunny, Cassie Lee (Peyton Royce), Toni Storm & more.
The latest wrestling related name to join OnlyFans is Noelle Foley, daughter of WWE Hall Of Famer Mick Foley.
OnlyFans is LIVE!!!! 😇https://t.co/EzWUpbmBOI pic.twitter.com/B6IkIJO8uD

— Noelle Foley (@NoelleFoley) June 3, 2022
You can subscribe to her OnlyFans page for $19.99 per month.
Noelle once started wrestling training to become a WWE Superstar, but suffered a concussion and stopped training.
WATCH: Revealing Video Of Noelle Foley Dancing In A Bikini:
Former WWE Diva Lana launched her own OnlyFans type website recently and made over $20,000 on the first day!
Is current WWE Superstar Natalya leaving all this money on the table? Because her sister Jenni Neidhart is on OnlyFans and she recently revealed that she's trying to convince Natty to join this platform as well.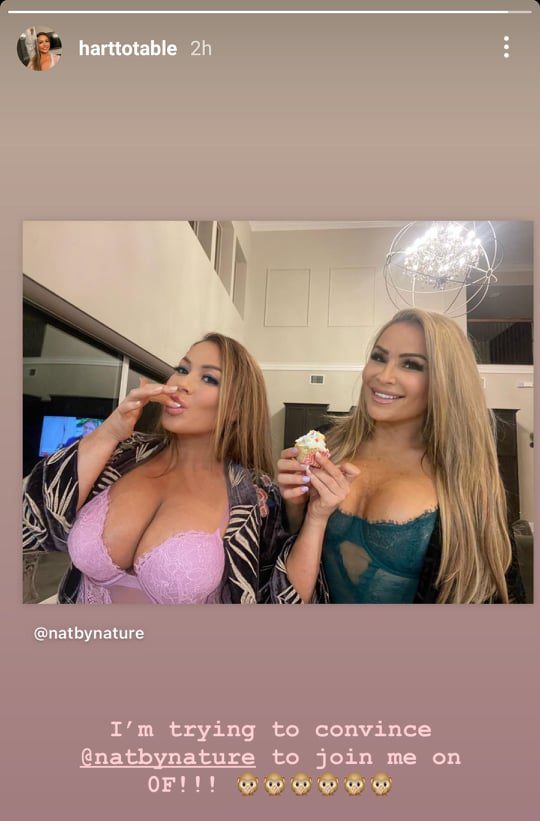 Natalya then wrote the following on her Instagram story in response to Jenni's story:
"Behave, sissy."
Also Read: Noelle Foley Isn't Happy About The Undertaker Not Mentioning Her Father In His WWE Hall Of Fame Speech, Mick Foley Comments
Must See: Rare Photos Of Lita's 2nd NipSlip
• Old School ECW Veteran Celebrates His Birthday
Old School ECW Veteran Mikey Whipwreck (Real name: John Watson) celebrates his 49th birthday today.
Mikey Whipwreck was originally a member of the ring crew in Todd Gordon's NWA Eastern Championship Wrestling but Mick Foley trained him to become a professional wrestler, who debuted in February 1994.
After the promotion was renamed Extreme Championship Wrestling, Mikey eventually ended up winning the ECW World Heavyweight Championship in 1995.
He joined Ted Turner's World Championship Wrestling for a few months in 1999, but then returned to Paul Heyman's ECW right away, where he wrestled until the company closed its doors in January 2001.
HAPPY BIRTHDAY MIKEY WHIPWRECK!