• Missy Hyatt Wished Ad*lf H*tler A Happy Birthday
Old School WCW/ECW valet Missy Hyatt wished former German dictator Ad*lf H*tler a Happy Birthday on April 20th, by posting a picture on her official Instagram account.
Here's a screenshot (that we had to censor, but you can clearly see what's on it) of what she posted on Instagram: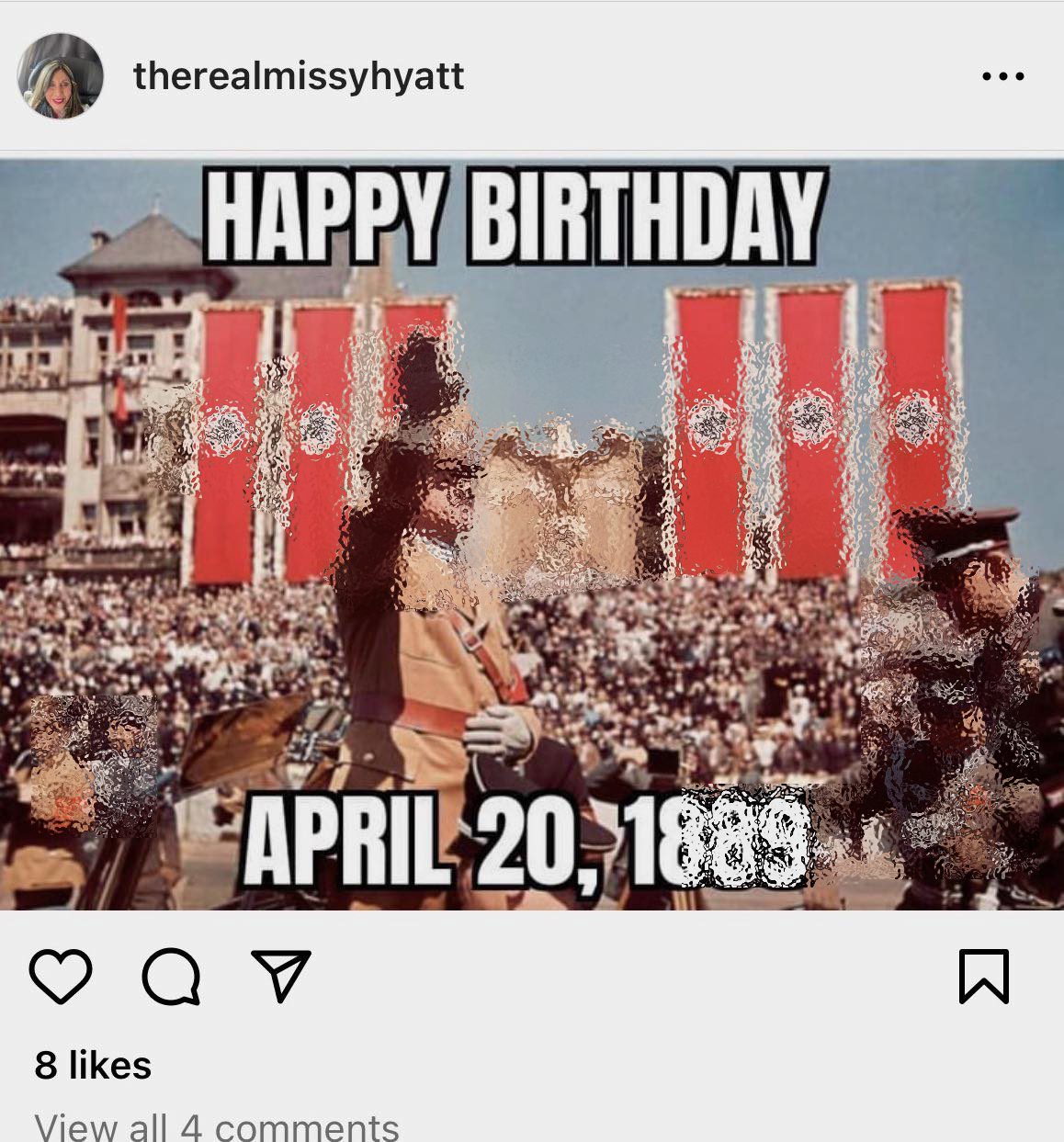 Whether she was hacked or not is currently not known yet, but the post has since been deleted.
It should be noted that Missy is actually Jewish, so if anything she should rather have the exact opposite position on these kind of controversial things, or at least one would assume so!
In 2010, she uploaded a photo of herself wearing a Nazi hat, which she reposted on Facebook & Instagram on October 31st 2022, but those posts have also been deleted by now.
Here's the photo: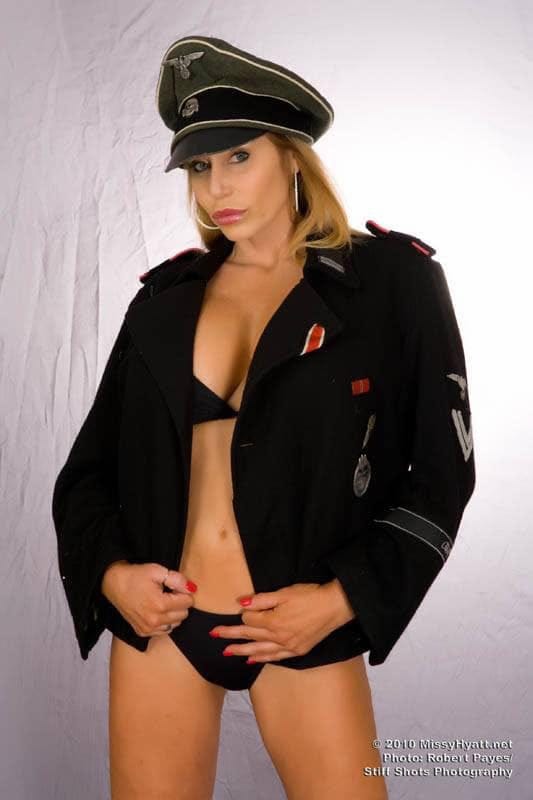 In 2013, Hyatt wrote the following statement after being accused of being a Nazi sympathizer:
"I have been getting emails about me being a Nazi. Please let me clarify. I'm a WW2 reenactor as well as Civil War. I portray a German Red Cross Nurse. I just like the uniforms since they look better than the Allies."
WATCH: Revealing Video Of Missy Hyatt In A Lingerie:
• On This Day In Pro Wrestling History (April 21, 1980) – WWF MSG House Show
On this day in Pro Wrestling history in 1980, the World Wrestling Federation held a televised house show in the world's most famous arena, Madison Square Garden in New York City, New York.
This live event featured the 1980 WWF Superstars and included World Heavyweight Champion Bob Backlund defending his title against Afa of The Wild Samoans.
The results can be found below:
Larry Sharpe defeated Mike Masters
Greg Gagne defeated Jose Estrada
Jay Youngblood & Ricky Steamboat defeated Bulldog Brower & Tor Kamata
Sika defeated Dominic DeNucci
Andre The Giant defeated Bobby Duncum
Hulk Hogan defeated Rene Goulet
WWF Intercontinental Title: Ken Patera defeated Pat Patterson (c)
Bruno Sammartino defeated Larry Zbyszko by count-out
WWF World Heavyweight Title: Bob Backlund (c) defeated Afa